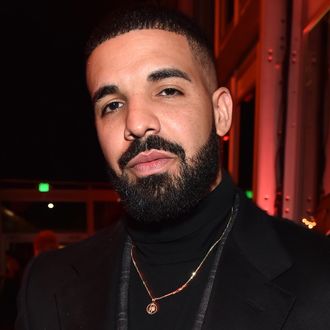 Drake.
Photo: Kevin Mazur/WireImage
There's been a new and drastic escalation in the Pusha-T and Drake beef. Pusha-T's latest diss track "The Story of Adidon" pulls no punches, as he raps, "Sophie knows better, ask your baby mother, cleaned her up for IG but the stench is on her," and then continues on rather bluntly, "You are hiding a child." This alludes to a long-running rumor that Drake fathered a child he is not acknowledging publicly. The alleged mother is a woman who now goes by Sophie B, real name Sophie Brussaux. Sophie previously worked as an adult actress under the name Rosee Divine, as Pusha-T references in the diss track, "Love that baby, respect that girl, forget she's a porn star, let her be your world." But Brussaux is no longer working as a porn star and is currently a painter. The below photo is from her Instagram account @sophieknowsbetter which, since the release of this track, has been made private.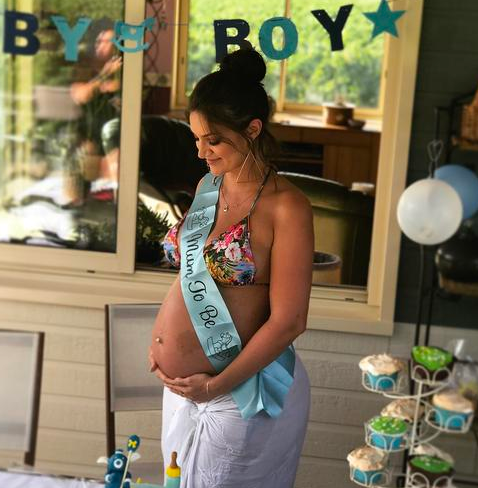 She was first linked to Drake when she was seen out with the rapper in early 2017. The pair were spotted having dinner on a January night in Amsterdam. And, in May of that same year, she told TMZ that she had text messages from the rapper asking her to get an abortion. At the time, a rep for Drake told TMZ, "If it is in fact Drake's child, which he does not believe, he would do the right thing by the child." But she apparently gave birth to a son on October 24 of the same year (ahem, about nine months after that dinner, ahem) which is significant because it is also Drake's birthday, which he was very much in L.A. for while his alleged child was being born in France. Since the baby's birth, she has only shared one photo on her Instagram of the child, which can be seen below.