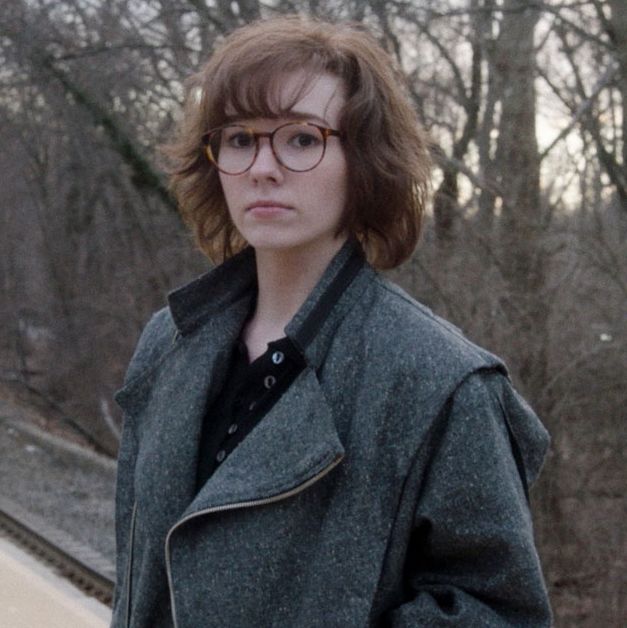 Photo: Jeffrey Neira/Copyright 2018, FX Networks. All rights reserved.
Spoilers ahead for the series finale of The Americans.
In The Americans series finale, Paige Jennings got off a train, ditched her parents, and ultimately went to an abandoned apartment in D.C. to drink one last shot of vodka — minus the pre-shot of olive oil — as a tribute to her foray in Russian spy games.
What happens to her after that? It's anyone's guess. But Holly Taylor, who played Paige for six seasons on the FX series, seems pretty well-positioned to take a stab at it.
"I kind of felt like Paige was doomed," she said of her character. "I felt like she was going to have to live in a cabin in the woods for the rest of her life, you know, just hide out and change her name or something, but watch Henry from afar. But then, [finale director and executive producer] Chris Long always reminds me that the Cold War all kind of collapsed and crumbled not too long after this happens in our story. So maybe there was some relief there for her and she did get to reunite with at least her brother, and maybe see her parents again. Or maybe she doesn't want to see her parents again. It's all so open-ended. That's what's crazy about it, but it's still sad."
When I asked her where she thinks Paige probably is five to ten years after the events of the finale, she had an immediate answer.
"I think she's probably not really talking to her parents, only concerned about Henry, probably staying as far away from the U.S. government as possible," she said. "I don't think she would even want to have a job in the State Department like she was planning on, because it's like all that has kind of ruined her life in a way. Maybe she wants to get away from it — become an author of some spy thriller novel and just drink her vodka alone, with some cats. She probably has some cats."
In addition to continuing with her acting career — she called to talk while in the middle of filming a mini-series called The Unsettling for AwesomenessTV — Taylor also has plans in her real life that may involve cats as well as other animals.
"My entire goal for my life and my future is to essentially open up an animal sanctuary where I rescue animals like dogs and cats and horses, and I guess whatever needs rescuing, and then hire veterans to work there who can't find jobs when they come back from deployment or just need some rehabilitation," she said. "I know, from personal experience too, that working with animals can be really therapeutic, especially for people with PTSD. Horses are really effective and magical for that purpose. So I'd love to be able to help humans while they're also helping the animals."
She said she got the idea from seeing friends of her brother, a Marine Corps veteran, returning from Afghanistan and being given access to prescription drugs to cope with their post-traumatic stress.
"That was the only help that was offered to them, and the doctor told them, if I had it my way, I would send you to do therapy with horses because that's actually what really helps the most," she explained. "But unfortunately it's only funded to give you these pills, and then you get addicted to the pills, and then it turns into a drug addiction, and then it turns fatal. So if I could give them an opportunity to be able to reach that therapy easier, then that would be a win."
If you're desperately seeking a happy ending to The Americans story, maybe it's this: even if Paige Jennings didn't get to do something for the greater good, Holly Taylor might.