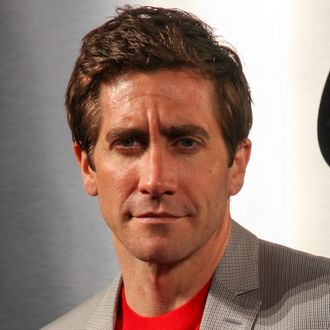 Jake Gyllenhaal in 2018.
Photo: Kelly Sullivan/Getty Images
A pair of very talented (and very handsome!) men are coming together to bring Leonard Bernstein's life story to the big screen. It was announced today that Jake Gyllenhaal will star in the Bernstein biopic The American, based on the biography Leonard Bernstein by Humphrey Burton, and it will be directed by Cary Joji Fukunaga. The screenplay, written by Michael Mitnick, tracks the life of the composer from the beginning of his career, conducting the New York Philharmonic at age 25, through his rise to great fame, and the struggles he faced along the way. Although this will be Gyllenhaal's first feature with Fukunaga, it's not the first time he's been directed by his friend. You'll remember: The director filmed Gyllenhaal singing "Finishing The Hat" while he worked on last year's Sunday in the Park With George.