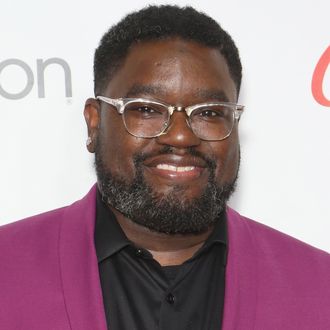 Lil Rel Howery.
Photo: Gabe Ginsberg/Getty Images
Fox delivered bad news to Brooklyn Nine-Nine and The Last Man on Earth fans today by canceling those two shows, but followers of Lil Rel Howery can rejoice. The network just picked up Rel, a comedy in which Lil Rel will play a man trying to do his best as a single father in Chicago in the wake of divorce, which he got after discovering his wife was sleeping with his barber. The character's name is Lil Rel, because the story is inspired by actual events in the comedian's life. Jerrod Carmichael will executive produce, and Sinbad will co-star as Rel's dad.
In addition to dropping Nine-Nine and Last Man, Fox also axed The Mick, but the network has renewed 9-1-1, Star, The Gifted, Empire, The Resident, The Orville, and The Simpsons. Execs at the company are also toying around with resurrecting Tim Allen's Last Man Standing, which ended last year.