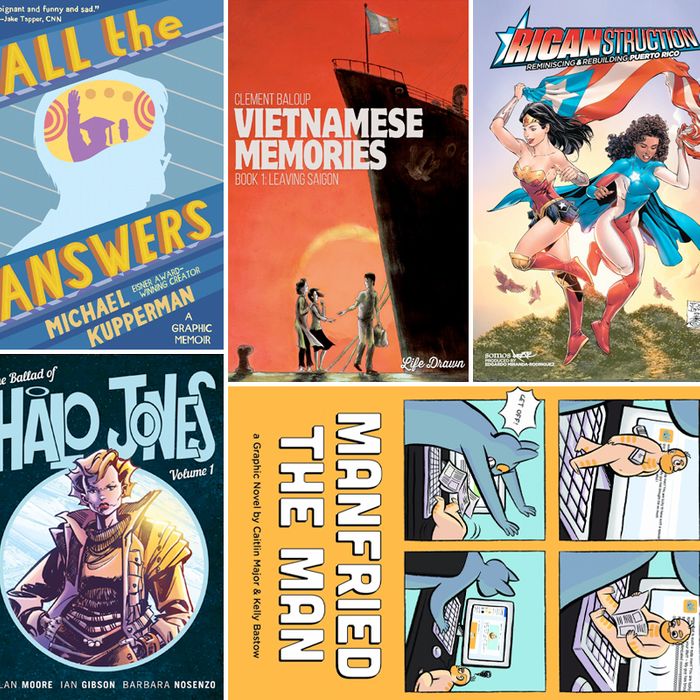 A carnival of comics delights.
Each month, Abraham Riesman offers recommendations of comics media, including book-length graphic novels, comics-format nonfiction, ongoing series, and comics-related items in other forms. With any luck, at least one of them will be a match for you.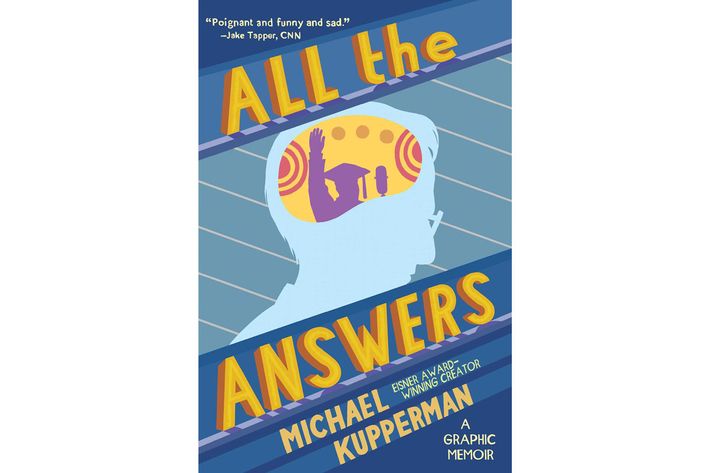 All the Answers by Michael Kupperman (Simon and Schuster)
There was a time — not so long ago, in the grand scheme of things — when Joel Kupperman was a household name in America. While his age was still in the single digits, he was the primary player on a radio game show entitled Quiz Kids, where his preternatural prowess for mathematics catapulted him into the halls of pop-culture stardom. It also ruined his life and, to an extent, the lives of those around him. In this disquieting nonfiction work, Joel's son, cartoonist Michael Kupperman, unearths his father's now-forgotten fame and elucidates the trauma that it inflicted. Michael is one of the finest and most recognizable writer/artists in the industry, known for his fantastically funny Tales Designed to Thrizzle series, and one sits in awe at this stark change in tonal course. His rotoscope visual style is firmly intact, but the story he's telling is a heartbreaker that delves into psychological trauma, the evolution of broadcast media, and — of all things — the legacy of American anti-Semitism. Readers looking for a graphic memoir in the vein of Fun Home and Can't We Talk About Something More Pleasant? will find much to admire here.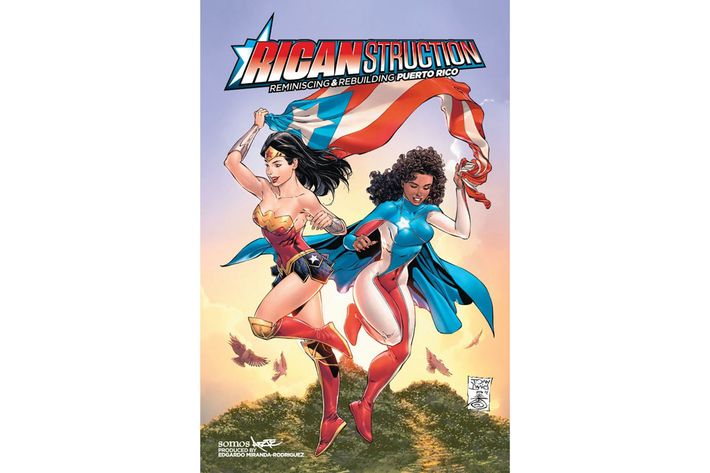 Ricanstruction: Reminiscing and Rebuilding Puerto Rico (Somos Arte / DC)
More than 200 days after the arrival of Hurricane Maria, Puerto Rico is still struggling to turn the lights on. In the charity anthology Ricanstruction, a bevy of creators assemble to shed light on one of the great unforgivable scandals of contemporary American life, and the results are alternately uplifting and heartbreaking. This thick volume collects dozens of short stories from comics legends (Frank Miller, Yanick Paquette, Bill Sienkiewicz) and celebrity novices (Rosario Dawson, Rubén Blades) about life and tragedy in Puerto Rico, often teaming up DC Comics characters with Latinx indie superhero La Borinqueña. The real hero here is La Borinqueña's creator, and the book's publisher/editor/designer/writer, Edgardo Miranda-Rodriguez. All profits from the book go to Maria relief efforts, so this is a far worthier purchase than the average super-saga.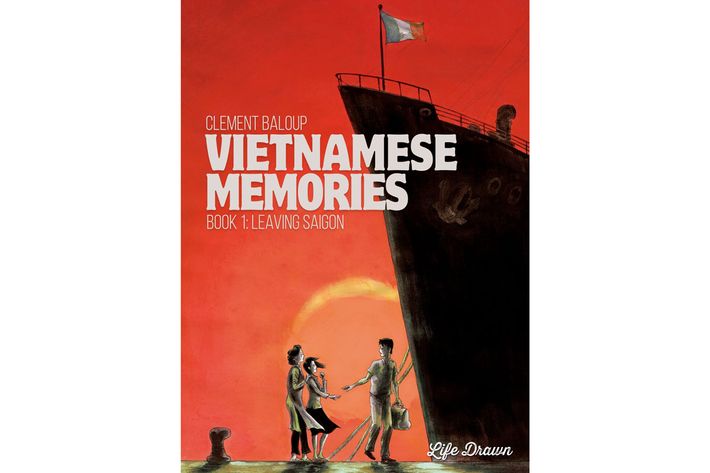 Vietnamese Memories: Leaving Saigon by Clement Baloup (Humanoids)
One of the more surprising — and welcome — trends in recent comics history has been the slew of chronicles of the Vietnam War by creators of Vietnamese descent. American readers have already been treated to Thi Bui's The Best We Could Do and Marcelino Truong's Such a Lovely Little War, and now we've been graced with an English translation of Clement Baloup's Vietnamese Memories, which is every inch as worthwhile as its compatriots. In it, Baloup traverses his native France and his ancestral Vietnam, interviewing survivors of an apocalyptic conflict that broke a nation for no good reason. The cartoonist's range of visual styles is remarkable, alternating between stark pen, gritty chalk, and panoramic watercolor as he attempts to decipher a war that's all too often been filtered through the lens of white American experience.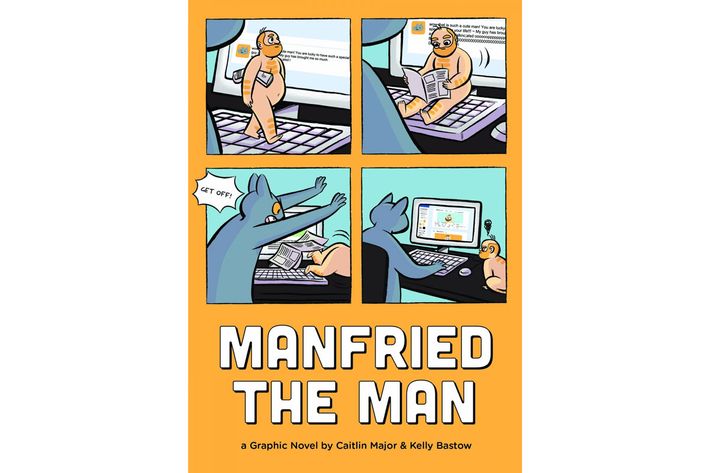 Manfried the Man by Caitlin Major and Kelly Bastow (Quirk)
As the proud father of two cats, I'll fully admit my bias when I praise Manfried the Man. This charming little story by writer/colorist Caitlin Major and artist Kelly Bastow posits a world in which cats are the dominant species and naked men are beloved pets. It's a simple tale of affection, devotion, and worry, rendered by Bastow in a thick-inked, Tumblr-friendly style, and though its narrative beats are familiar, that makes them no less adorable. I'd say you could give it to a cat-loving child, but the only thing holding it back from that demographic is all the dangling genitals on the humans. Have your men neutered, folks.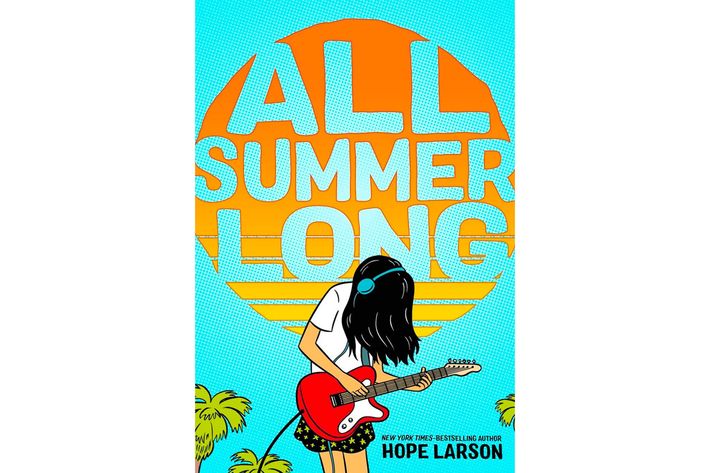 All Summer Long by Hope Larson (First Second)
The youth-comics explosion continues apace, and Hope Larson has another winner for the all-ages market. All Summer Long is a gentle, guileless, utterly lovable look at the agonies and ecstasies of being 13. It follows a clever girl named Bina as she navigates a summer that begins inauspiciously with a separation from her longtime best friend, then continues through various trials and tribulations that are, on the surface, incredibly low-stakes. But look at the challenges — a babysitting gig gone awry, a rocky friendship with someone slightly older, an unrequited text — from the perspective of your pubescent self and you'll recognize how fraught they are for someone on the precipice of young adulthood. Larson's artwork expertly constructs a suburban milieu that will leave you basking in a warm glow of affection.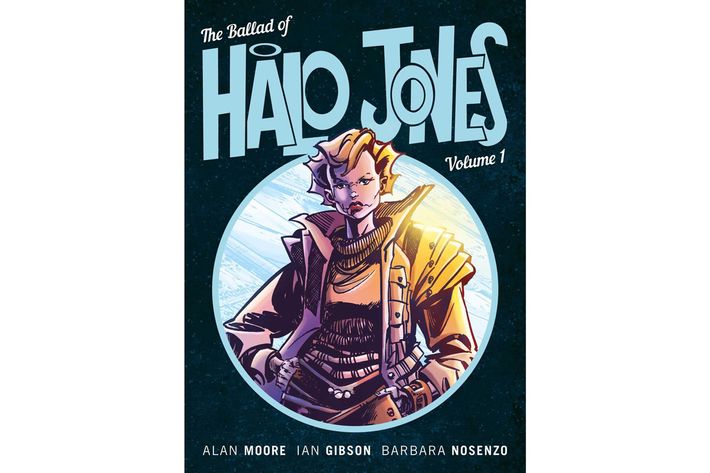 The Ballad of Halo Jones, Vol. 1 by Alan Moore, Ian Gibson, Barbara Nosenzo, and Steve Potter (Rebellion)
It's always fascinating to read Alan Moore work from before he became Alan Moore™. One of the finest pieces from his early corpus was The Ballad of Halo Jones, a long-out-of-print saga that began in 1984 in the pages of Rebellion's legendary 2000 AD anthology magazine. Blissfully, Rebellion is reprinting it, and it's a must-read for any Moorehead. It's a wild, delightfully inventive quasi-cyberpunk trip through a richly imagined 50th-century America, starring the titular Halo, a restless teenager living in a floating housing project called the Hoop. Thanks to Ian Gibson's delirious world-building and Moore's fevered futurespeak, the reader is fully transported into this marvelous little universe, where high-tech delight and disaster wait around every corner.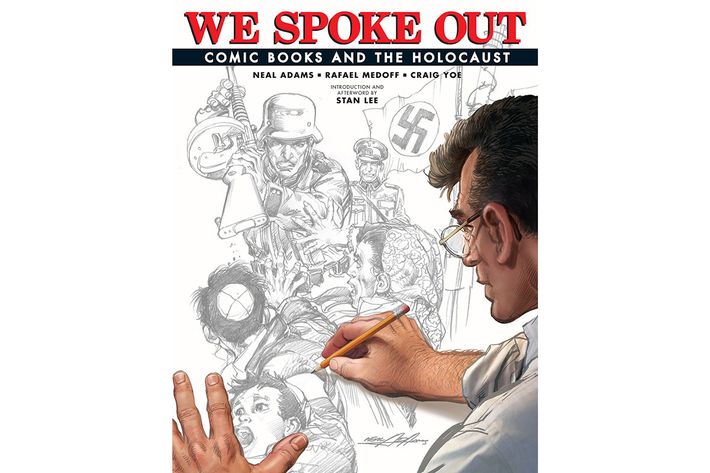 We Spoke Out: Comic Books and the Holocaust (IDW)The American comic book was largely the invention of American Jews, so it is perhaps no surprise that the medium has a long, bold legacy of confronting the incomprehensible human disaster of the Holocaust. In this thrilling, fascinating volume, editors Neal Adams, Rafael Medoff, and Craig Yoe assemble decades' worth of comics narratives about Nazi horrors along with short essays on each work's context. The range of tales is wide, from Al Feldstein and Bernard Krigstein's massively influential (though oft-forgotten by general readers) 1955 EC Comics pulp tale "Master Race" to Chris Claremont, Dave Cockrum, and Bob Wiacek's unsettling look at Magneto's Auschwitz-steeped origin story in a 1982 issue of The Uncanny X-Men. The editors deserve praise for the breadth of their selections, the authentic reproductions of the original stories, and the illuminating prose about how each piece came together — indeed, in a marketplace that's crowded with books about comics, this stands out as one of the most innovative and powerful in recent memory.