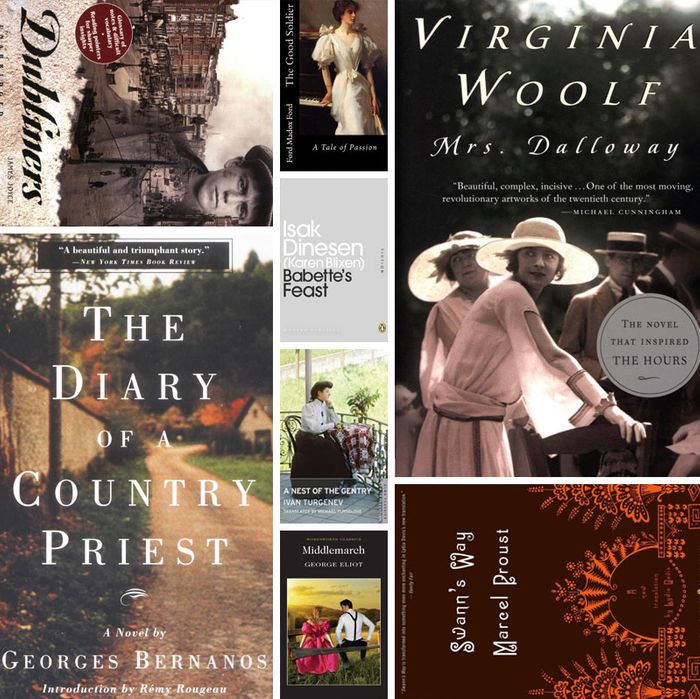 Bookseller One Grand Books has asked celebrities to name the ten titles they'd take to a desert island, and they've shared the results with Vulture. Below is author Mary Gordon's list.
Mrs. Dalloway, by Virginia Woolf
I first read it because it was on sale for a quarter in a bookstore in Penn Station. I thought it was going to be something like the Albee play. I read it on the train to Boston, and I felt that the prose had broken one of my ribs; it was so powerful. I had been a poet until then, not thinking of writing fiction, and Mrs. Dalloway, let me know you could do in fiction what I wanted to do in poetry.
Pale Horse, Pale Rider, by Katherine Anne Porter
Porter accomplishes an extraordinary amount in a few pages. She addresses the horrors of war from a woman's perspective; she touches on the difficult terrain a working woman must navigate in a man's world; she creates a desirable male, describing his physical allure from a female point of view: quite rare in most fiction. But most astonishing, in chronicling Miranda's near-death experience and her reluctant return to life, she describes the indescribable and deals with the most profound human issues: life, death, identity, in shatteringly beautiful prose.
The Dubliners, by James Joyce
The lives of ordinary people in a second-rate city are given depth and tragic resonance in sensually realized prose. "The Dead," in particular, succeeds in rendering a perfectly realistic scene: a holiday party, brilliantly capturing different voices and registers, and then wallops us with a vision of life, love, death, and meaning.
Swann's Way, by Marcel Proust
Reading this is not like reading any other book: it is like having another life alongside one's ordinary one. I read it every day for ten years. The miracle and mystery of consciousness, the tricks that memory plays, the gifts and thefts of time, the exhausting and exhilarating, never-completed task of perception: no one has come so close in capturing these.
The Brothers Karamazov, Fyodor Dostoevsky
Dostoevsky tackles the largest, most impossible questions: how does one exist, as a whole human being, in a desperately cruel world? Do you save a town if it means sacrificing a child? Is freedom a gift or an impossible burden for weak creatures such as ourselves? Is love possible or a delusion?
Middlemarch, by George Eliot
The character of Dorothea Brooke, a gifted woman whose gifts are thwarted by the possibilities available to her, yet who flourishes despite it because of the greatness of her character, the depiction of a woman of passion and intelligence, the tracing of disillusionment in love and marriage — Middlemarch accomplishes all this while creating a vivid world of politics, community, and landscape.
A Nest of the Gentry, by Ivan Turgenev
Turgenev's tenderness in this heartbreaking tale of two innocents crushed by the machinations of stupid, coarse characters, their inferiors in every way, is a masterpiece of evocation, both of the natural world, of a love extraordinary for its purity, alongside bitingly funny satiric characterization — all this creates an atmosphere of sweet melancholy I find irresistible.
Babette's Feast, by Isak Dinesen and Karen Blixen
Here, Isak Dinesen explores the question of art, its life-giving potential, the road it travels, sometimes parallel to, sometimes in direct collision with, morality, acts of generosity, and grace that, seemingly different, have the same source. Babette says these words that continually inspire and encourage me: "All that an artist asks is this: give me leave to do my utmost."