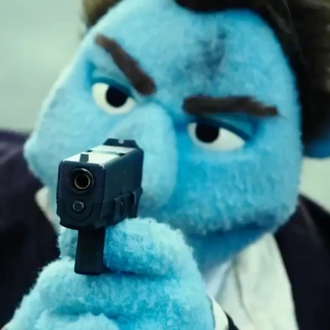 This is the most-SFW photo we could find you, readers.
Puppet jizz isn't for everyone, kids! In response to the first trailer for Melissa McCarthy's very R-rated, very suggestive The Happytime Murders film, the Sesame Workshop has put a lawsuit into action to sue the film's production company. As first reported by The Blast, this lawsuit is part family drama, part puppet purist, and part unadulterated silliness — Brian Henson, who's the son of Sesame Street puppeteer Jim Henson, directed The Happytime Murders, which the Sesame Workshop believes will cause "irreparable injury" to the show's name upon its release. Partially because of his last name, but mostly because the tagline "No Sesame, All Street" is front and center in the trailer. And also, maybe all of that aforementioned puppet jizz and other fun things, like puppet ecstasy.
Sesame Street's creators are arguing how they built the show into a cultural phenomenon over the past half a century, solidifying a "reputation for wholesome educational programming" in the process. The trailer, they posit, depicts "explicit, profane, drug-using, misogynistic, violent, copulating, and even ejaculating puppets" that have "diluted and defiled Sesame's beloved Sesame Street children's television show." In response, STX Entertainment, the film's production company, issued a statement of rebuttal from Fred Esq. We should note that Fred Esq. is a puppet who looks like this: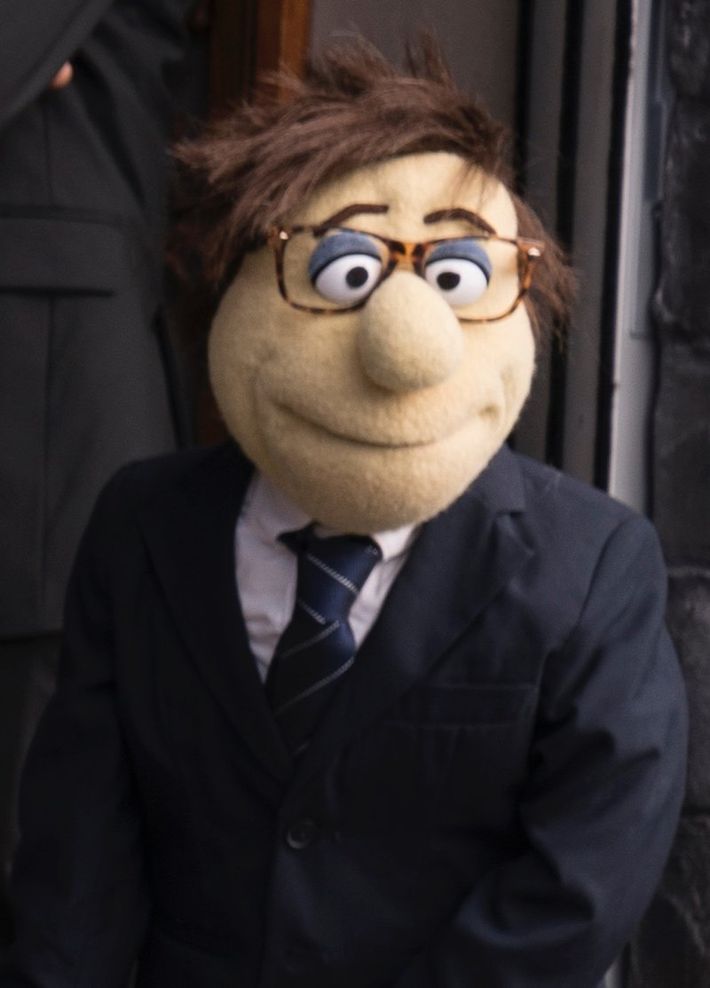 "STX loved the idea of working closely with Brian Henson and the Jim Henson Company to tell the untold story of the active lives of Henson puppets when they're not performing in front of children," Fred the Puppet Lawyer said. "Happytime Murders is the happy result of that collaboration and we're incredibly pleased with the early reaction to the film and how well the trailer has been received by its intended audience. While we're disappointed that Sesame Street does not share in the fun, we are confident in our legal position. We look forward to introducing adult moviegoers to our adorably unapologetic characters this summer." He remains confident that the production company won't give into Sesame Street's demands, which is to permanently pull the advertising and reward them with unspecified monetary damages.
In conclusion, your honor, this is the greatest lawsuit of the century.