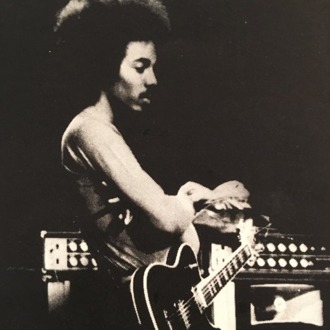 Reggie Lucas, the jazz and R&B guitarist who played alongside Miles Davis and produced the majority of Madonna's debut album, has died at 65, according to his daughter. "After a long and arduous struggle with his physical heart (his emotional one was perfect) he was called home. I wish he'd had more time, I wish we'd all had more time with him, but he left this world absolutely covered in love, with his hands held and his family beside him. I'm glad he's at peace now," Lisa Lucas wrote on her Facebook page today.
A New York City native, Lucas got his first big break playing in Miles Davis's band in the early 1970s. During this time, he connected with the percussionist James Mtume, who became his songwriting and production partner. The two collaborated with artists including Roberta Flack and Donny Hathaway, for whom they wrote "The Closer I Get To You," and also wrote Stephanie Mills' Grammy-winning song "Never Knew Love Like This Before." In the early 1980s, Lucas began to produce music on his own, putting out a solo project in 1978 before working on Madonna's debut album, Madonna. Lucas ended up producing all but two tracks on Madonna, and wrote both "Borderline" and "Physical Attraction."
Following Madonna's 1983 release, Lucas continued to work as a producer for other artists including the Four Tops, Rebbie Jackson, Bunny DeBarge, and the Australian new wave band, the Models.