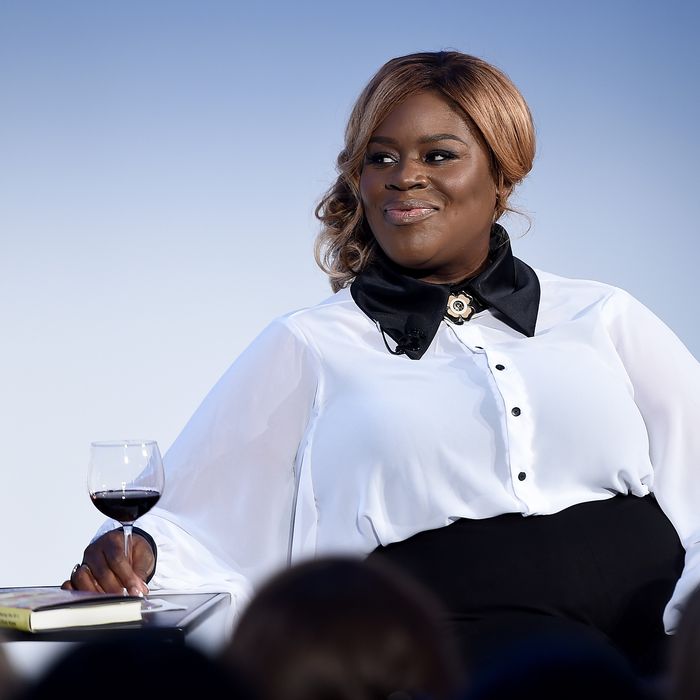 Retta.
Photo: Ilya S. Savenok/Getty Images for Vulture Festival
Last January, Babe.net posted an anonymous story from a young woman who accused Aziz Ansari of pressuring her sexually during a date. The story sparked controversy, with questions about whether the article should have been published and how the allegations fit into the greater #MeToo narrative. Retta, a friend of Ansari's and former Parks & Recreation co-star, is one person who firmly believes the story wasn't worth the publicity.
"I feel like a lot of people and a lot of other outlets were like, 'Why did you even run this story?' " Retta told Vulture's Alex Jung during Vulture Festival's An Afternoon with Retta event. "I'm giving my personal opinion, and I don't want fucking people coming at me. You know what I mean? But I feel like I've been on that date so many times. I was like, 'If you haven't been on that date twice, are you even living a life?' "
In the Babe.net story, the woman, who is referred to as "Grace," claimed that after going out for drinks she went back to Ansari's apartment where he began pressuring her sexually. She described feeling very uncomfortable, explaining that she repeatedly pulled away from him to talk, but that he continued to physically pursue her.
The Good Girls star continued, "I'm not going to judge [Grace], because I don't know her. I know personally—I had this conversation specifically with one of my good girlfriends, and she was like, 'I don't know how this is a story. I didn't get it.' I don't want to get into it. I didn't like it. Because I'm the first person to be like, 'Fuck that mother fucker. He's an asshole. He's a fucking asshole.' And I didn't think he was an asshole and I didn't appreciate it."