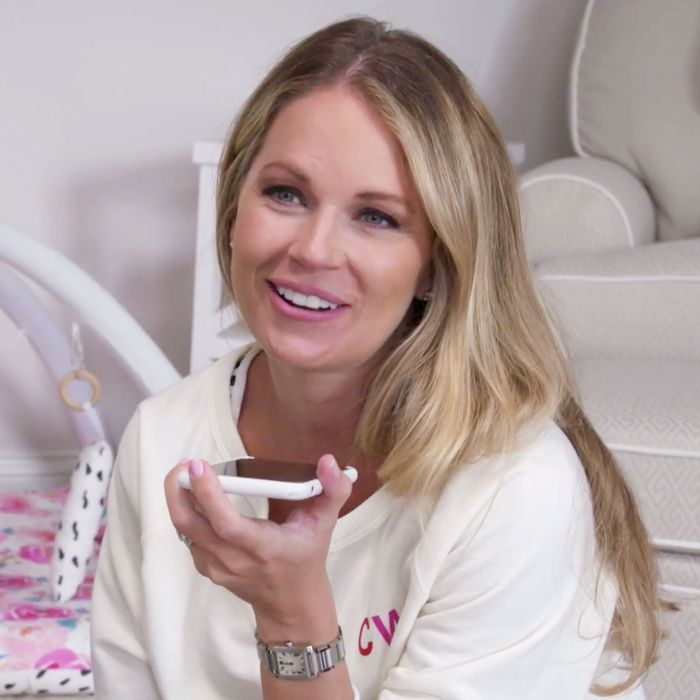 I had a really hard time with the "all male" dinner at Patricia's house because, well, on the surface it seems like something I would enjoy immensely. Here are six handsome assholes all wearing suits — sorry, five handsome assholes and JD, who is just an asshole — and a wealthy, snarky dowager having a formal dinner together. To me that not only sounds like the ideal evening, but it also sounds like the ideal bukkake. Keep in mind, all of these guys remind me of Paul Ryan who I have said many times is my ideal type. What can I say? I love a man who is older, fit, and morally reprehensible.
But the morally reprehensible part is what is starting to get to me. I don't mind Craig and his chronic case of yahoo-ism. I certainly don't mind Austen, a humanoid flip-flop with a decent haircut. I don't even mind Shep and his ever-increasing man-childness and his aluminum-sided house that looks like it should have at least one car without all of its wheels parked in the front yard. What I can't handle is the likes of Thomas, JD, and Whitney chortling about sexually exploiting women while they choke down some vegan food.
The worst is when Thomas is talking about a date with Ashley, the lady gremlin in a skin suit. Ashley said that she wanted to leave and Thomas didn't and now he's accusing her of controlling him. "I got all the power, I got all of the money, and who are you?" he hypothetically asks her. Earlier, at another dinner, Thomas tells the boys that the problem with Ashley is the "problem with all women," and it's that you can't date them and just screw around with all of the other women that you want. Ashley has plenty of problems of her own, but no one should have to be treated like that by a canker sore in Gucci shoes like Thomas Ravenel.
Pat's just as bad when she takes Ashley shopping at Gwynne's. She's telling her how she has to act to secure a man like that's the only thing a woman is good for. Sure, she does tell Ashley to get her own friends and her own life if she wants to secure Thomas "on a more permanent basis," but why doesn't she encourage Ashley to try to get her nursing license in South Carolina? Why not pressure her into having a career of her own, in case this man thing doesn't work out and she needs to make her own money?
Of course, that would never dawn on Patricia. She just tells Ashley how to lock this man down while spending $10,000 of his money on three designer outfits. Granted Ashley looked absolutely ravishing in every single one of them, but that is beyond the point. Also, it is worth noting that if a sewer rat wanders into a Chanel purse, it is still a sewer rat.
I'm just dying to know how much Gwynne's, the Barneys of Charleston, is paying the producers for all the product placement that is happening this season. The only thing that gets more screen time is chunky highlights, and that's not even a brand, just a dye-job error. Gwynne's is where Patricia takes Ashley shopping, but it's also where Kathryn gets an "internship" after her disastrous job interview in the last episode.
On her first day at work, her friend Madison, who also co-owns the store, assigns Kathryn an exercise where she has to pull three looks for a mid-40s mother with two kids. Kathryn does a decent if safe job and presents her looks to Madison. She is not bowled over, but thinks that Kathryn is a natural and that with a little bit of experience she will do much better. But what, other than mugging for the cameras, is Kathryn's exact job here? Does she have to fetch coffee, make copies, order lunch, empty the trash, tabulate expenses, transcribe interviews, or any of the other mundane tasks that I have asked my interns to do over the years? It's unclear. But, like Shep said, Kathryn is so vulnerable that we really just want her to succeed. I wish it for her so hard. I wish it harder than Thomas after two Viagras and a ZZ Top song.
Austen is jump-starting his relationship with Victoria, who looks like a SoulCycle class and probably smells like a Restoration Hardware bathroom. She's pretty but she seems really quite simple. However, once they start talking she has a little bit of flair. She was put off by how he dumped her the first time because he thought he might still have feelings for Chelsea. She gives him a second chance but says she doesn't want to hear his apology ever again. Forgiving but firm. That's my kinda girl. Still, I'm going to question her showing up to a dinner date wearing what can only be described as a sleeveless duster. I know Lisa Rinna probably sells them on QVC, but this is not an item of clothing that any human woman needs to own.
It seemed like not much else happened this weekend. Cameran tried to have her baby, but she couldn't even induce labor so she was sitting at home being befuddled by the same electronic baby-rocking machine that she has been befuddled with every single episode this season. Shep talked to his dad on the phone.
And speaking of pointless phone calls, Chelsea calls her brother Kyle to tell him that she is going to bring the crew to her hometown of Hilton Head. It was pretty unremarkable except we saw some pictures of Kyle and he is a hottie with a body. Why can't he be on the show? Also, it appears that he hates shirts because there were only two pictures of him on the show and he wasn't wearing a shirt in one of them. Also, I Googled him and found his Facebook page and, well, there are a lot of shirtless pictures. Everyone else at Patricia's dinner party is off the bukkake list because we are now gay-married and no one else can touch him because he's mine.
Finally, Thomas and Kathryn went out to dinner. Those scenes are so hard because I hate watching Thomas so much but I love watching Kathryn so much that I don't know what to do with myself. There is clearly still affection between the two of them, just like the moon still causes the tides in the sea, but it's best that we ignore it. Kathryn continues to school Thomas on the ways he hurts her, like posting a picture of him with their kids and Ashley that looks like a family photo, and he actually seems to listen to her and take her feelings into consideration. The best part of the whole meal is when she asks him to throw a birthday party for their son with her and he asks if he can invite Ashley. Kathryn doesn't so much respond as go on a "face journey" that lets him know it is a very bad idea indeed. Most people would realize this before asking, but most people are not Thomas Ravenel, and thank Jesus for that.