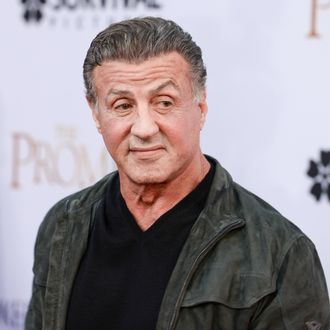 Sylvester Stallone in 2017.
Photo: Tara Ziemba/Getty Images
After literally years of talking about it, it looks like another Rambo sequel is actually in the works. And Deadline reports that Sylvester Stallone is set to return, and is himself working on the film's script.
In this fifth installment of the franchise, a daughter of Rambo's friend is kidnapped. No, not taken, kidnapped, okay? Very key difference. Anyway, Rambo, being the nice guy that he is, decides to rescue her. He ends up having to cross into Mexico where he takes on a violent cartel using his very particular set of skills lots and lots of guns. The film is scheduled tentatively to shoot, no pun intended, in September.