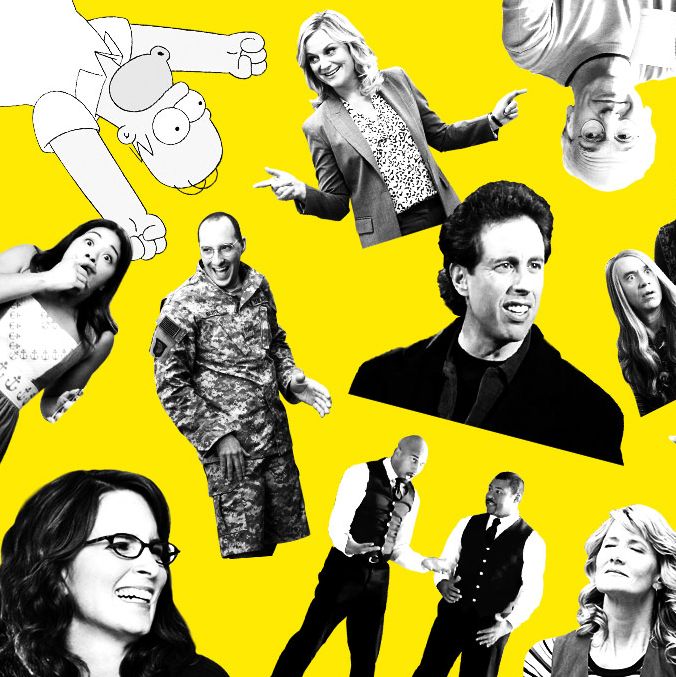 Photo: Maya Robinson/Vulture
Serious, dark, scary drama shows get a lot of credit for reflecting back important, unseen versions of ourselves. But comedies are how we know ourselves. You can learn as much about humanity going on a Superstore binge as you can by sitting down with this season of Westworld. (You may also have more fun!) They're home to many of the most innovative, gutsy experiments on TV right now; we call Atlanta a comedy because it is, but also because the category has become so necessarily broad that it includes everything from Roseanne to Bojack Horseman to Nathan for You.
In making a list such as this, there's no way to start at the beginning of TV comedy and cover enough ground, so it only includes shows from the past 30 years. Even then, a list of this size exists in a weird place between exhaustive and utterly insufficient. But our aim here is to offer a survey of shows, in a wide range of styles, that feel representative of how American TV comedy (we'll tackle the Brits in another list) has evolved, from the classics to the genre-benders to the total weirdos. With that, here are 100 TV comedies Vulture recommends.
Friends and family comedies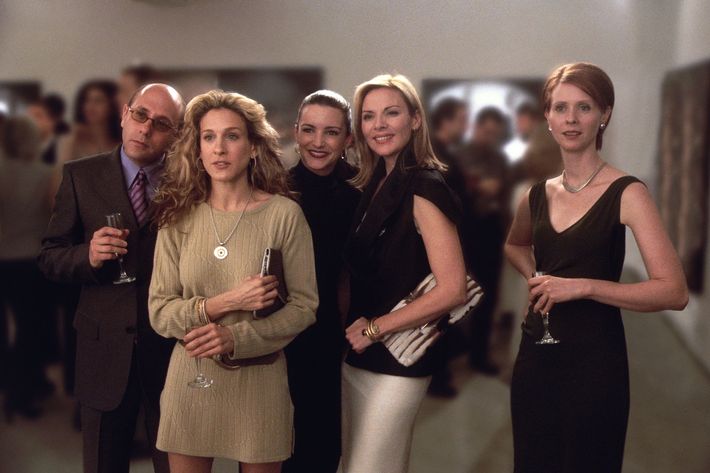 Roseanne (original) (1988 – 1997)
The revival series has a few dimly glowing highlights, and yet is plagued with grotesqueries. The original is almost achingly human.

Seinfeld (1989 – 1998)
The inescapable sitcom about terrible people with the remarkable ability to complain about nothing.

The Fresh Prince of Bel-Air (1990 – 1996)
You know the song. And the dance. But Fresh Prince is also a show about parenting and father figures and class and identity! And young Will Smith is funny and adorable.
Get a Life (1990–1992)
A dopey, prideful, 30-year-old paperboy man-child might sound like an Adam Sandler or Judd Apatow hero, but Chris Elliott got there first. Geeky, weird, and purposefully stilted, Get a Life dismantled the tropes of the sitcom while dropping a charming man with borderline personality disorder into viewers' living rooms.
Martin (1992–1997)
Though it never nabbed as wide an audience as The Fresh Prince, this Martin Lawrence vehicle was a '90s sitcom delivered with verve. Martin provided a perfect framework for its star, giving him room to present the larger-than-life persona that made him a force as a stand-up, and play characters in costume, too.
Living Single (1993 – 1998)
If you missed this when it was originally on TV, you'll be happy to know it's on Hulu now. It's about a group of young black women who are roommates, and the lead is played Queen Latifah, and she is perfect in it. Do you love Golden Girls? Try this next.
Frasier (1993–2004)
The heart of Frasier was always Martin Crane, the elderly father of two psychiatrists, who tended to be the cantankerous reality check to Frasier and Niles's frequently insufferable flights of bougie fancy. Martin's presence on that show also underlined Frasier's best and most fascinating obsessions: the idea of class and taste differences within a family, and relationships between adult children and their elderly parents.
Sex and the City (1998 – 2004)
There is no way to talk about where comedy is, where femininity and feminism are, or where cultural visions of sex and relationships are now, without including the impact of Sex and the City. (Plus, I've now come around, and think "You take a nap-a, you don't move to Napa!" is actually very funny. )
Girlfriends (2000–2008)
The sitcom lineage of Girlfriends runs through Golden Girls by way of Living Single: Its central quartet of friends and roommates are a group of 30-something black women who struggle together through the ups and downs of dating and careers. Girlfriend's standout performance is from Tracee Ellis Ross, who's outstanding, but the show is also worth watching for its frank inclusion of stories about abortion, AIDS, and discrimination.
Curb Your Enthusiasm (2000 – )
First came Seinfeld, then came the self-conscious, semi-fictional, autobiographical version of complaint TV. What if cranky wealthy privilege laughed at itself?

Arrested Development (2003 – )
The Bluths are unhinged narcissistic idiots whose immense privilege has insulated them from all reality! (You can skip season four, even the remixed version.)

Playing House (2014 – 2017)
This is a show about two best friends who move in together as adults, and it's one of those shows that felt like it was made specifically for me: funny and warm-hearted and realistic without feeling bleak, and also Keegan-Michael Key is a love interest. Go back and watch all of it.

Broad City (2014 – )
"Like the exhibitionist little sister of Seinfeld and Laverne & Shirley," Broad City is about what it's like to be young in New York and trying to make it happen with your best friend.
The Carmichael Show (2015–2017)
By tackling real-world issues with a speed that would make the South Park guys proud, stand-up Jerrod Carmichael brought new life to the major network multi-cam sitcom. While finding laughs in and around difficult subjects, such as Bill Cosby and mass shootings, The Carmichael Show encouraged profound watercooler conversations.
The Good Place (2016 – )
The Good Place is the one show I am most likely to yell about to friends and acquaintances who ask me what to watch. It takes a high-concept premise that already feels like a high-wire act and uses a fundamental commitment to good characters to turn it into an impossibly great comedy about what it means to be good.
One Day at a Time (reboot) (2017 – )
Netflix's reboot of the '70s Norman Lear original, focused on a Cuban-American family living in East L.A., is one of the best shows going, and it would be brilliant and worthwhile even if it didn't also have Rita Moreno in a runaway hit of a role.
Workplace comedies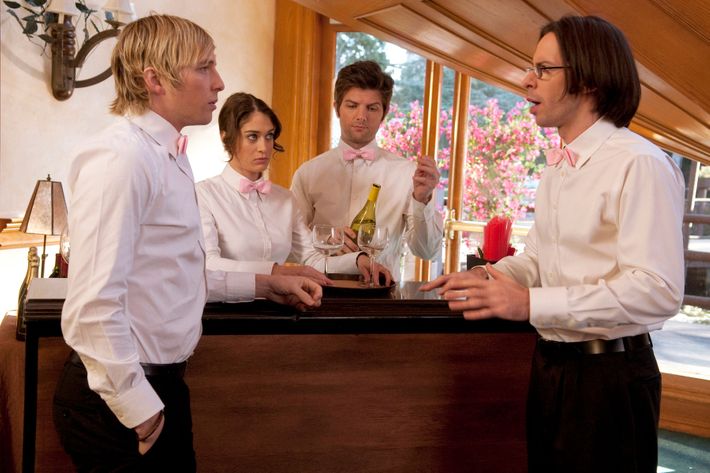 Murphy Brown (1988 – 1998)
Its music bumpers full of big Motown hits has likely kept it from streaming services, but that hasn't stopped Murphy Brown's influence in TV history. Murphy is a touchstone for depictions of single mothers, of hilarious shows-within-a-show (think 30 Rock) and for the way being funny on TV can become a political flashpoint.
The Larry Sanders Show (1992 – 1998)
Before there was 30 Rock, Curb Your Enthusiasm, or Seinfeld, there was The Larry Sanders Show, a show-within-a-show about late-night TV and self-aware commentary on the nature of celebrity and how to be funny.

Sports Night (1998 – 2000)
Sure, it's a strange sitcom that wasn't sure whether to have a laugh track or what it really wanted to be, but Sports Night is also the best of TV Sorkin: the patter, the sweeping pronouncements about society, the sweetness, the genuine love of entertainment.
Strangers With Candy (1999–2000)
This show, about the middle-aged Jerri Blank returning to high school after life as "junkie whore," was the first time many in the nation saw Amy Sedaris flying her freak flag. The twisted after-school special conceit really let players sink their teeth into the melodrama of it, with time made for Sedaris to play with her old friends Stephen Colbert and Paul Dinello.
Reno 911! (2003–2009)
Three compatriots from The State came together for the goofy, sunny, bawdy, and generally inappropriate Cops parody, Reno 911! They made their cops as incompetent, and as peculiar, as the criminals they captured. In a way, it transcended the genre it parodied because it worked even if viewers hated reality TV.
Extras (2005–2007)
Without losing the cringe factor that worked so well on The Office, Ricky Gervais made this chatty and charming series about the lives of extras on film sets. Most notable here are the many cameos from celebrities who get to poke fun at their public personas — in particular, a conceited Kate Winslet and a horny Sir Patrick Stewart.
The Office (U.S.) (2005 – 2013)
Yes, it ran too long, and yes, it has some real problems, and yes, things get pretty stale there at the end. (The Andy character, in particular, was utterly hollowed out.) But at its best, it was cringeworthy in an illuminating way, often warmly humane, and just so damn watchable — in fact, people can't stop watching it, over and over and over again. Somewhere, we're all just watching The Office.
It's Always Sunny in Philadelphia (2005 – )
This show answers the question, Is there a workplace comedy for unrepentant drunks, thieves, and liars? Watching the self-involved cretins of "the gang" mess one another up, or get messed up themselves, is its own brand of sweet schadenfreude — one that gets sweeter when they try musical episodes like "The Nightman Cometh."
30 Rock (2006 – 2013)
So vital, so absolutely fundamental to comedy and TV and culture, that it's also deeply embedded in how we all talk. Never follow a hippie to a second location. Good God, Lemon! What am I, a farmer? I want to go to there.
Party Down (2009 – 2010)
Party Down is a great idea for its concept and structure (cater waiters who work a different event each episode), but it's a killer show for its cast, which includes Adam Scott, Ken Marino, Lizzy Caplan, and a murderers' row of fantastic guest stars.
Eastbound and Down (2009–2013)
Danny McBride has a way with lowbrow assholes. His character in Eastbound — disgraced former minor major leaguer Kenny Powers — is someone you love to hate and hate to love. It's hard to turn away from a minute of Powers's terrible behavior, and if that happens, one might miss the show's redeeming final turn.
Parks & Recreation (2009 – 2015)
Please consider replacing your endless binge of The Office with an endless Parks & Rec binge. It's a weirder, sweeter, funnier show, and the love story between Ann Perkins and Leslie Knope is one for the ages.
Childrens Hospital (2010–2016)
Not long after leaving The Daily Show, Rob Corddry assembled an amazing cast of producers and actors for this punchy parody of medical procedurals. Guided by love, loins, and one-liners, the staff of Childrens Hospital (so named for Dr. Arthur Childrens) tries to save lives. As it all unfolds, there are plenty of guest stars, sight gags, and broad physical bits.
Silicon Valley (2014 – )
This well-researched look at the visionaries, programmers, and sugar daddies of the tech world digs into the specifics to find universality. Sure, particular apps such as Bro or the "Shazam for food" are funny, but watching the devolution of neurotic, hoodie-clad Richard Hendricks, as his dream slowly gets sullied, is hypnotic.
Superstore (2015 – )
Gentle and sweet and with a startling undercurrent of pointed cultural currency, Superstore is probably the best show you've been ignoring for a while because you sort of assumed it was dumb. It's not! Superstore is made with a keen observational eye toward what makes the ordinary absurd, and it's remarkably sly about corporate culture and underpaid labor.
Late night, talk shows, and nonfiction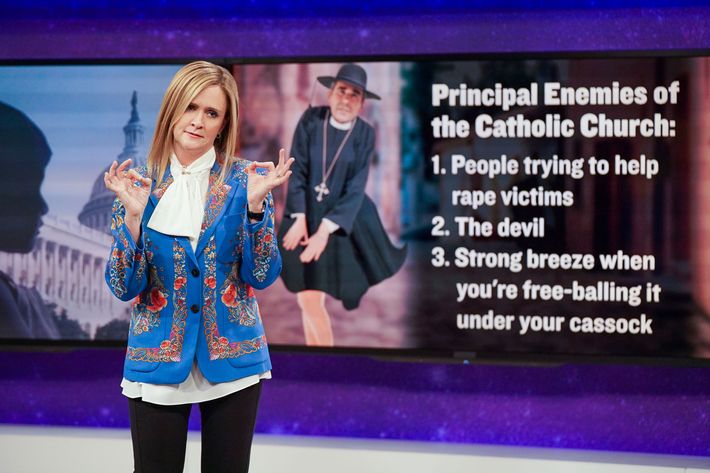 Late Night With Conan O'Brien (1993–2009)
The redheaded stepchild of late night consistently advocates for its silly, absurdist streak, one that favors sharp writing and comedic experimentation. Conan's best sketches touch on everything from masturbating bears to nut spoons, and his remotes, like his visit to a society of 1864 baseball reenactors, are the stuff of legend.
The Daily Show (1996 – )
With Jon Stewart as the host, The Daily Show became one of the most powerful players in left-wing political life. It's taken a little while for Trevor Noah to hit his groove; the interview segment, though, has noticeably improved as Noah has settled in. Plus he does a great Melania impression.
The Chris Rock Show (1997–2000)
In its five seasons, this late-night variety show covered a lot of ground — politically and comedically — while the amazing writing staff, including Wanda Sykes, kept everything brutally honest. Though it was over by 2000, sketches dealing with confederate flags and "How to Not Get Your Ass Kicked By the Police" (unfortunately) feel like they could have been written yesterday.
Tough Crowd With Colin Quinn (2002–2004)
Before there were podcasts, Twitter, or Politically Incorrect, Colin Quinn led a rotating cast of rough-and-tumble comics including Patrice O'Neal and Jim Norton through bullet points of the day's news and let them go at it. Smart, unflinching, and entirely impolite, it's a show that announced where the culture was headed.
The Colbert Report (2005 – 2015)
Like The Daily Show, Stephen Colbert's nightly performance as a Fox News-style prime-time anchor became a centerpiece of political commentary during its run. It's unbelievably sad how tepid Colbert Report masterpieces like "truthiness" seem now.
Chelsea Lately (2007–2014)
Chelsea Handler's first foray into late night hosting was sharp — prickly and pointed and often cutting in unexpected directions. Handler's humor and her way of handling guests sometimes looked like a rapier, slicing through silliness and absurdity before anyone knew what had hit them.
Fashion Police (2010–2017)
When people talk about unapologetic comics, they mean Joan Rivers. And in her later days, Rivers unapologetically talked trash about people's outfits, hair, makeup, jewelry, spouses, boyfriends, girlfriends or anything else that got her saying, "Ohhh, ohhhh!" A guilty pleasure, and one that allowed us a lot more time with Joan.
The Chris Gethard Show (2011–present)
Whether it is hiding Paul Giamatti in a dumpster or just celebrating sandwiches, TCGS delights in the unplanned, the combative, the DIY. And because it is perpetually prepared to fall apart, it stretches viewers' expectations of the talk show.
The Eric Andre Show (2012–present)
Imagine a talk-show set like an inescapable fun house in which monologue jokes are required by a prankster god and the host is a certifiable lunatic. In a nutshell, that's The Eric Andre Show. Its often literal deconstruction of standard late-night fare made for confused B- and C-listers politely waiting to plug their projects. It also made for thrilling, unpredictable viewing.
Last Week Tonight (2014 – )
When it first arrived, Oliver's longform-reporting-as-comedy routine felt earth-shattering. Now that the expectations have settled back down to earth, it's easier to see the show for what it is: smart, compassionate, goofy, and proudly wonky.
Late Night With Seth Meyers (2014 – )
In the absence of Stewart and Colbert's alter ego, Meyers has risen to the forefront of political late-night dunking, particularly in his "A Closer Look" segments. But actually, I think his best returning gag is "Jokes Seth Can't Tell," where he makes himself the implicit punch line simply by shutting up. It's funny and remarkably clever.
Full Frontal With Samantha Bee (2016 – )
There are almost no women in late night. Samantha Bee's show is fantastic and worthwhile completely regardless of that fact; when you add how scarce any female perspective is in late night, Full Frontal becomes a must-watch.
Wyatt Cenac's Problem Areas (2018 – )
As Vulture's Matt Zoller Seitz notes, Cenac's new show Problem Areas probably needs some time to grow into itself. Portions of it feel stilted and odd. What's there, though, shows tons of promise. Late night is perpetually attempting to diagnose and laugh about what's wrong with America, and Problem Areas brings a different perspective and new format to the table.
The Joel McHale Show (2018 – )
It's been hard for streaming services to break into the weekly talk-show arena. My favorite attempt is also one of the more recent ones: Joel McHale's not-quite-revival of his E! show The Soup. It doesn't always hit, but when it does, it's exactly the kind of dunking on reality TV I love best.
Dramedies and genre-benders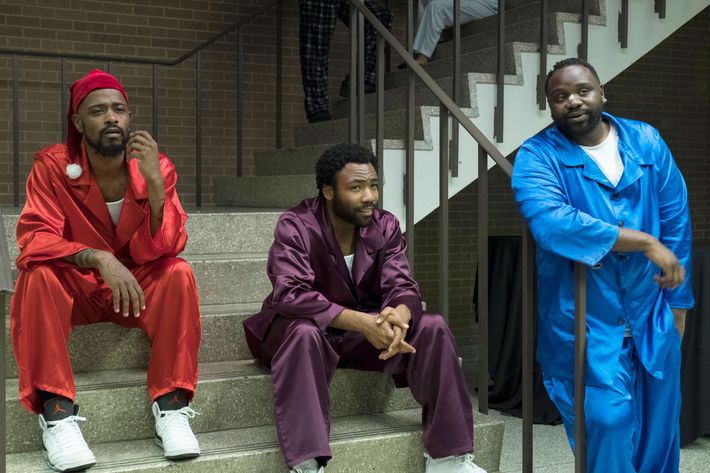 Mystery Science Theater 3000 (1988 – )
There's something so pleasantly, improbably silly about the premise for this series, which takes edited versions of terrible movies and gives them a snarky commentary track and barely comprehensible frame story. Although it has not reached quite the same heights of absurdity, the Netflix reboot is a worthy successor to the joke-dense goofs of the originals.
Freaks and Geeks (1999 – 2000)
Freaks and Geeks lives in a beautiful place between cringe comedy and a sincere, adoring depiction of adolescence. Also has one of the best, warmest scenes of TV fandom ever filmed.
Weeds (2005 – 2012)
Yes, it did go off the rails after the first two seasons. But those early episodes, teetering carefully between sitcom and parody and very dark drama, are something to behold. It works because Nancy Botwin's strain (to keep up appearances, to keep her life marching forward) is the same as the show's — to dive into the dangers of drug dealing without tipping all the way over into a nightmare.
The Comeback (2005 – 2014)
A fabulously committed entry in the cringe comedy mockumentary category, The Comeback is about a sitcom star (played by winkingly self-aware Lisa Kudrow) who thinks her current show is going to get her back on top. Its first target is network sitcoms, its second is "prestige" TV. "Less a hall of mirrors than a kaleidoscope, with each surface reflecting a TV screen."
Pushing Daisies (2007 – 2009)
Somewhere between procedural/comedy/fairytale, Pushing Daisies is about a guy who makes pie and can bring people back from the dead when he touches them. It's incredibly adorable.
Enlightened (2011–2013)
Though it lasted only two seasons, Mike White's Enlightened is a big and layered show. On a grand scale, it's a sharp-toothed satire about idealism and the moments in which it expands or contracts. Episode by episode, it focuses in on family, friendship, the green lifestyle, and much, much more. It's also funny, and Laura Dern is perfect in it.
Girls (2012 – 2017)
Did you scoff at this show while it was on? Did you read that it was about insufferable privileged white millennials and give it a pass? If so, you're missing out on a show that's funnier and more thoughtful and much more inventive than you may have realized. It is also one of the best, most complicated TV explorations of that oh-so-fraught idea of likability.
Nathan for You (2013 – 2017)
Sort of like a horribly twisted version of Gordon Ramsay's Kitchen Nightmares, Nathan Fielder shows up with ideas to revive real struggling businesses and offers them bad, occasionally almost illegal, generally unethical promotional plans.
Orange Is the New Black (2013 - )
As the show has gotten long in the tooth, Orange Is the New Black has stumbled a little. Its core, though, is a remarkable series of television, and its comedic side is also where it's most interesting and original, and where it best pushes the boundaries of its dire prison setting.
Review (2014 – 2017)
A fictional professional critic reviews real-life experiences. It completely destroys his ability to derive meaning from his life. Also it's humorous!
Transparent (2014 – )
There's more than one show on this list with a troubling and troubled relationship to some member of its creative team, and Tambor is that for Transparent (he's on Arrested Development, too). The legacy of Transparent will outlive his behavior, though. Already, the world for trans visibility on TV looks like a different place than it did when the series premiered, and the show's exploration of trauma and family is touching and worthwhile.
Jane the Virgin (2014 – )
I am this show's biggest stan, but it earns every accolade. A telenovela about a young mother and writer could be trite or silly, but no show on TV operates on the same lightning-fast, sincerely romantic, emotionally grounded, hyper-dramatic level. Its humor works largely because of how well it anchors silliness with sincerity.
Crazy Ex-Girlfriend (2015 –)
Vulture's Angelica Jade Bastién calls this show, about a woman who chases after her boyfriend from high school, "a bauble of carefully spun candy, with a trace of bitter truths lurking under the surface," as well as "witty, well-acted, brazenly inventive, and a pleasure to watch."
Documentary Now! (2015 – )
You could watch the whole series, a spoof of various docu-film styles, and have a marvelous time. You could also just take a few moments and watch the show's sendup of hagiographic food culture, Juan Likes Chicken & Rice. It is astounding.
Lady Dynamite (2016–2017)
The prematurely canceled Netflix series, loosely based on the life of the comic who created it, Lady Dynamite is no Seinfeld. It playfully delves into, and mirrors, the complicated mental state of creator and star Maria Bamford, as she talks about bipolar depression, acknowledges her own flaws, and copes with her shifting reality.
Atlanta (2016 – )
Is there any more innovative, surprising, tour de force show on TV right now? Vulture doubts it.
Insecure (2016 – )
Former web series maven Issa Rae made the jump to HBO look easy. Picking up not far from where Misadventures of Awkward Black Girl left off, Insecure follows two friends as they navigate a sea of relationships, sex, careers, code-switching, and issues in their own friendship. It's charming, real, and entirely relatable.
Search Party (2016 – )
You don't run into many legitimately scary comedies; Search Party is something of a unicorn in that regard. It's a mystery, it's about detection and sadness and the self, and it's also sharply, wickedly hilarious.
American Vandal (2017 – )
Certainly the biggest comedy surprise of 2017, the mockumentary series snuck up on us all and then drew tiny, hairless dicks on our hearts before we had any idea what was happening. Practically perfect in every way.
Sketch comedies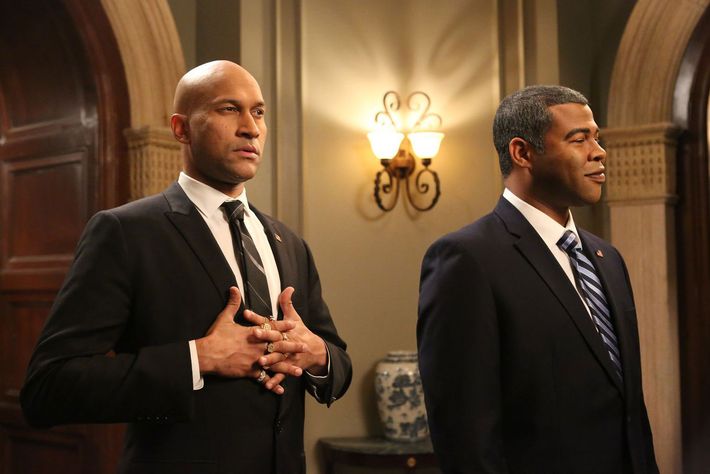 In Living Color (1990 – 1994)
Sketch shows are often best known for the careers they launch. For In Living Color, which insisted on doing working-class humor with its black cast in spite of the mainstream trend toward Cosby-style respectability, that cast included the Wayans family, Jamie Foxx, David Alan Grier, and Jim Carrey, as well as a dance troupe featuring Jennifer Lopez.
The Ben Stiller Show (1992–1993)
While showbiz parodies were certainly prevalent in the early '90s, The Ben Stiller Show set itself apart with an attention to detail that pointed the way toward Key & Peele's meticulous spoofs. Stiller himself does worthy parodies of actors or musicians, such as Bono and Springsteen, and it's a delight to see the young cast, including Janeane Garofalo, Andy Dick, and Bob Odenkirk, romp together.
Def Comedy Jam (1992 – 1997)
This is not precisely a sketch show – it's stand-up, and stand-up specials are different enough that they shouldn't get shoe-horned into the genre of TV. But Def Jam was built for TV, and it was one of the most important and influential outlets for new voices in stand-up comedy. It had to go on the list somewhere!
The State (1993–1995)
These precocious NYU grads were clever and subversive; they offered both recurring characters with catchphrases as well as brilliant, bizarro sketches, such as a musical about a Porcupine Racetrack. The former kept MTV onboard, while the latter created new comedy nerds. Unsurprisingly, The State's alumni have gone on to rule the world.
The Tom Green Show (1994–2000)
Canadian Tom Green was gleefully making innocent people uncomfortable years before he was doing it on MTV. Whether following real pizza guys in an attempt to undercut their business or just yelling at people on the boardwalk through a bullhorn, Green spawned an entire era of aggressive, man-on-the-street pranks.
Mr. Show With Bob and David (1995 – 1998)
If shows like Portlandia feel designed to work best in separate YouTube clips, Mr. Show is the opposite, shifting relentlessly and often uncomfortably from one bit to another, keeping you off-balance and at their mercy.
The Dana Carvey Show (1996)
Although its pedigree included Carvey in his post-SNL prime alongside young writers like Stephen Colbert, Louis C.K., and Steve Carell, the world was not ready for The Dana Carvey Show. Prime time could not countenance Bill Clinton breastfeeding puppies, but the show still created many sketches that were ahead of their time.
Upright Citizens Brigade (1998–2000)
Before they had their own comedy empire, the core members of the Upright Citizens Brigade collected improv ideas into sketch shows, and sketch shows into a scrappy, anarchic TV show — one of Comedy Central's earliest. It slyly delivered all the joys and inside jokes of the Harold to a national audience. Plus, Amy Poehler!
Jackass (2000–2002)
Johnny Knoxville and the berserkers of Jackass pushed the Tom Green sensibility to an entirely new level. Combining over-the-top pranks, gross-out challenges and bits of slapstick revenge, Jackass is true trainwreck TV — the idea of it is absolutely terrible, but if the show is onscreen, the nut shots and bloodlettings are impossible to turn away from.
Chappelle's Show (2003 – 2006)
For a while when it was on, Dave Chappelle's iconic show did sketches that felt so good and specific and pointed that they were almost impossibly funny.
Wonder Showzen (2005–2006)
This MTV2 sketch show was not so much a parody of children's educational TV so much as a glorious, unrelenting desecration of the genre. In seeking some kind of reaction from viewers and unsuspecting pedestrians, its combative puppets and mature children gleefully pushed every button imaginable — see segments such as "Little Hitler" or the entire "Patience" episode.
Tim and Eric Awesome Show, Great Job! (2007–2010)
The psychedelic, lo-fi madness of Eric Wareheim and Tim Heidecker's sketch show unnerved and titillated in equal measures. Its hallucinatory remix of public-access shows (and celebration of its favorite weirdos) invented a rapid-fire visual aesthetic that has had an incredible impact, considering the short life of the show.
RuPaul's Drag Race (2009– )
It seems almost unfair that one of television's best reality shows, best competition shows, most innovative fashion shows, and most reliably entertaining shows period, would also be one of television's best comedies. But there it is. Drag Race is destined to be the best of the bunch, and much of that is the way it's able to wield comedy as a tool to help unpack (or untuck) issues of race, class, culture, and how to love oneself.
Portlandia (2011 – 2018)
It's hard for a sketch show to work on an episode level; the separate pieces tend to escape the show's borders. That may be most true for Portlandia, a show whose characters tend to be so insufferable that you'd love to watch one or two bits, but may have a hard time watching whole episodes.
Key & Peele (2012 – 2015)
Probably the best sketch show of the last 20 years. East/West college bowl, auction block, substitute teacher — how do you even pick highlights?
Inside Amy Schumer (2013 – 2016)
"Raunchy, rough, a destabilizing mixture of daffy and caustic," Inside Amy Schumer was often offensive and never boring. Close your eyes and drink deep from her massive glass of white wine.
Animated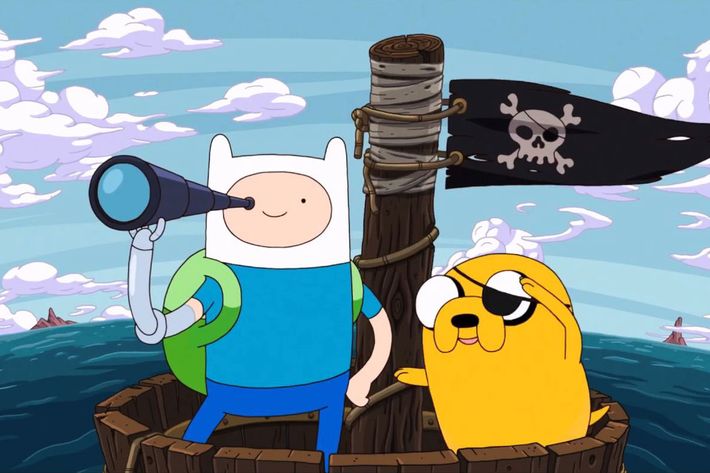 The Simpsons (1989 – )
Go back and watch the first several seasons of the show, when Homer was a working-class dad and Lisa was the voice of reason and Bart zipped around on his skateboard causing mayhem. Feel free to skip all the later seasons when the show become hyper-defensive of its real, frustrating problems.
Beavis and Butt-Head (1993–1997, 2011)
In what would be Mike Judge's first big project, two couch-bound morons giggled endlessly about fire, boners, and whatever music videos fate thrust in front of them. In the process, the duo (who were both voiced by Judge) seduced the MTV generation into snickering at a satire aimed directly at them.
The Critic (1994–1995)
The animated sitcom about a pretentious New York film critic voiced by Jon Lovitz had an uneven production life. The show leapt to Fox after initially appearing on ABC, but even there, its mix of film references and parodies had a tough time finding a broad audience. Still, it's always been a critical favorite, and was likely ahead of its time.
Space Ghost Coast to Coast (1994–2008)
When life gives you leftover Hanna-Barbera cartoons, make a subtly subversive talk show that inspires an entire cable sensibility. In SGC2C, a forgotten caped crusader became the (anti-)hero, taunting celebrities from David Bryne to Carol Channing, while drawing out awkward pauses and dropping non sequiturs.
Dr. Katz, Professional Therapist (1995–2002)
As a rule, cartoons aren't minimalistic. Their humor doesn't rely on pauses, on improv, on the give-and-take of genuine conversation. And they don't star therapists whose sessions with clients make up the bulk of the show. Another early Comedy Central experiment, Dr. Katz brought all these things to pass, in endearing Squigglevision.
Daria (1997 – 2001)
In an often male-focused world of adult cartoons, Daria is the exemplar of a darkly funny animated show about a young woman. Daria herself is an Ur-ironist for a generation of women, simultaneously inspiration for and representative of a particular worldview.
King of the Hill (1997 – 2010)
There's something disarmingly sedate about King of the Hill, a show that was ubiquitous on TV for many, many years. Its low-key realism makes it too easy to take it for granted, but King of the Hill was an incisive and loving portrait of a lower-middle class family full of humor and humanity.
South Park (1997 – )
Like it or loathe it, South Park is nevertheless an unmissable bellwether for certain elements of provocative, distinctly masculine forms of comedy.
Futurama (1999 – 2013)
A surprising emotional range and a delightful goofiness inside a high-concept sci-fi premise (pizza guy is cryo-frozen for 1,000 years).
Aqua Teen Hunger Force (2000–2015)
Originally pitched as some kind of detective show featuring food items, the crudely animated anchor of Adult Swim become so, so much more. As creator Dave Willis has said that at heart ATHF is a show about a bad roommate — but the idiosyncratic voice-overs and jagged strangeness of the show helped establish the late-night stoner vibe of the network.
Robot Chicken (2001–present)
This stop-motion-animation sketch show is like a series of what-ifs: What if Toad from Mario Kart were a getaway driver? What if Voltron got served in a dance battle? What if a Stormtrooper took his daughter to work? It's what happens when pop-culture obsessives who grew up in the '80s start playing with their action figures as adults.
Clone High (2002 – 2003)
What if Abe Lincoln, Ghandi, Joan of Arc, JFK, and Cleopatra all went to high school together and it was an animated show co-created by The Lego Movie creators? That show actually existed.
The Boondocks (2005 – 2014)
I strongly believe that were The Boondocks on today, we'd all be yelling about what a vital and necessary and trenchant commentary it is on race and class in America. Instead, it often got pigeonholed as too personal or too angry or too crass. I suspect (hope) its reception would be different today.
Archer (2009 – )
This smart, fast-paced spy spoof represents the maximalist Adult Swim mentality expanded to include genuine story arcs. Creator Adam Reed hired H. Jon Benjamin and a host of talented players to flesh out a world of terrible secret agents, and in recent years, has plunked the team into entirely new realities to keep things interesting.
Adventure Time (2010 – 2018)
Shows like The Simpsons capitalize on (and are also brought up short by) the conceit that keeps them stuck in an unchanging moment in time. Adventure Time takes the opposite tack, and it's what has let the show become a moving coming-of-age story that also happens to be about a postapocalyptic earth coated in candy.
Bob's Burgers (2011 – )
It's hard to overstate what a lovely, weird, grounded, silly gem of a show Bob's Burgers is. Every member of the Belcher family is some fantastically human overexaggeration of themselves, in precisely the way that makes you feel less alone in your own quirks and obsessions and love of dumb food puns.
Rick and Morty (2013 – )
"Shockingly funny, even when it goes into dark/disturbing mode … a bawdy, violent, nihilistically hilarious riff on science-fiction clichés" — but as Matt Zoller Seitz writes, there's also more. The show about a sociopathic scientist who goes on space adventures with his grandson is also a show about pain and family. And given its enormous order for new episodes, it'll be around for a long time.
Steven Universe (2013 – )
A rainbow-colored, jewel-powered animated comedy fantasy about queer joy.
Bojack Horseman (2014 – )
Somehow this show is a poignant and shattering depiction of depression, and it's also one of the most joke-dense series on TV. It's also about a horse who used to be a TV star. It is fantastic.
Big Mouth (2017 –)
If you missed the buzz about this all-too-real cringeworthy animated depiction of adolescence, now is the time to catch up before the second season appears.