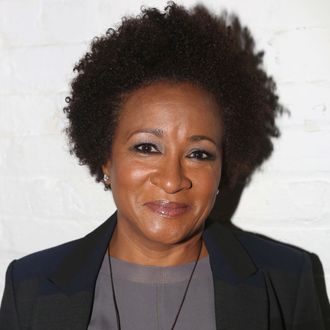 Wanda Sykes.
Photo: Bruce Glikas/Bruce Glikas/WireImage
Rosanne Barr posted a tweet early Tuesday comparing former Barack Obama aid Valerie Jarrett to an ape, and now Rosanne consulting producer Wanda Sykes has announced that she's leaving the show. In a since-deleted post, Barr said, "Muslim brotherhood & planet of the apes had a baby=vj." A short time later, the namesake star of Roseanne — who has used the same racist comparison for other people on Twitter before — apologized to Jarrett and to "all Americans" for "making a bad joke about her politics and her looks" before saying she was leaving Twitter in a separate post. About an hour and a half after that, Sykes made her own social-media announcement about leaving the show.
ABC has yet to issue a statement about Barr's latest remarks (she also started the day calling Chelsea Clinton "Chelsea Soros Clinton" and tweeting at the former First Daughter about how George Soros was a Holocaust profiteer). Roseanne was given an early season-two renewal after the revival premiered earlier this year. Co-showrunner Whitney Cummings also departed the show earlier this month.