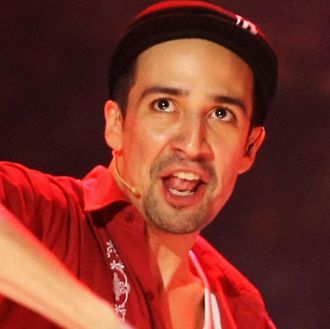 Lin-Manuel Miranda.
Photo: Andrew H. Walker/Getty Images
After escaping the clutches of Harvey Weinstein, the movie rights for Lin-Manuel Miranda's 2008 musical In the Heights have been won by Warner Bros. The win comes after a bidding war with several studios, according to Variety. Miranda is producing, and John Chu of Crazy Rich Asians will direct the film. The script will be written by the original writer of the musical's book, Quiara Alegría Hudes, who advocated on Twitter last year for the Weinstein Company to give up their rights to the film.
In the Heights won Lin-Manuel Miranda his first Tony Award in 2008 for best original score, but in 2011 plans to make the musical into a film at Universal fell through. Then in 2015, Miranda debuted his Broadway smash hit Hamilton and now he can no longer be stopped by normal means. In the Heights is a story about a bodega owner in New York City's Washington Heights neighborhood who is planning to retire to the Dominican Republic.