Already the most-anticipated and best-titled movie of the summer, Mamma Mia!: Here We Go Again, the sequel to the 2008 badsterpiece that is Mamma Mia!, has started to amp up its advertising campaign, and it is glorious. By which I mean nonsense. By which I mean, please watch this newly released "lyric video" for the number "I Kissed the Teacher," which is sung by Cinderella's Lily James with drunk-at-karaoke fervor.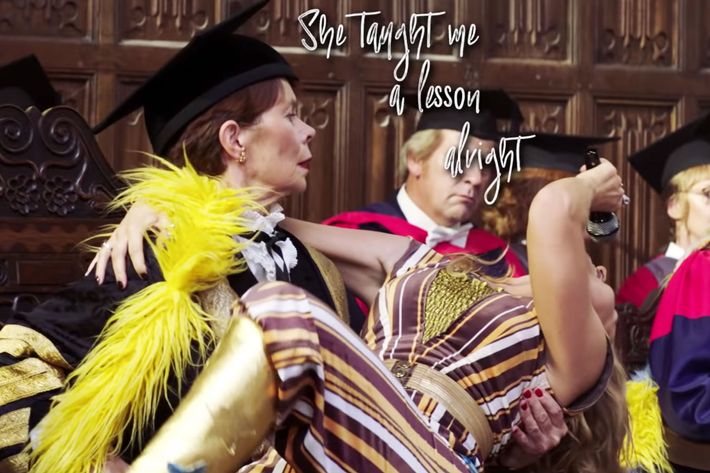 For those who aren't familiar with the labyrinthine, sex-positive mythology of the Mamma Mia! universe, James is playing the younger version of Meryl Streep's character Donna in this film. Here We Go Again is both a prequel and sequel to the original, which is itself based on the jukebox musical of the same name, which was built around the mostly nonsense lyrics of ABBA songs. In that movie, Amanda Seyfried plays Meryl's daughter, who brings the three men (Colin Firth, Stellan Skarsgård, Pierce Brosnan) her mom slept with to her own wedding in Greece order to try to figure out which one was her father. In this brave new movie, Meryl is (probably) dead, Amanda Seyfried is pregnant, and so she reminisces about how her mother first hooked up with those three men (played by a bunch of cheery twinks in flashbacks). Jessica Keenan Wynn and Alex Davies play younger versions of Christine Baranski and Julie Walters's characters Tanya and Rosie, who are Donna's friends and former bandmates. (There is also space for Cher to play Meryl's mom in this movie, even though she is only three years older than Meryl.)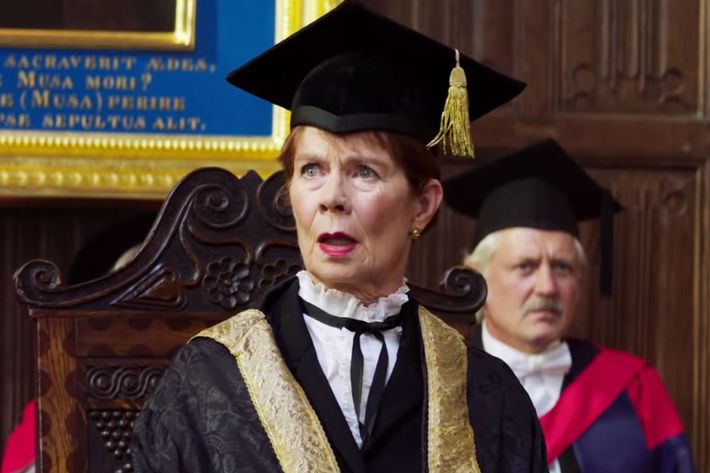 With all that information, you just might — but probably won't — be able to understand what is happening in this video. James, using an American accent, is graduating from some British University, I guess? And in order to celebrate that graduation she's singing a version of ABBA's "I Kissed the Teacher," but with the teacher's pronoun changed to "she" so it's not as icky? And that teacher happens to be British treasure Celia Imrie? And Lily James's friends are graduating, too?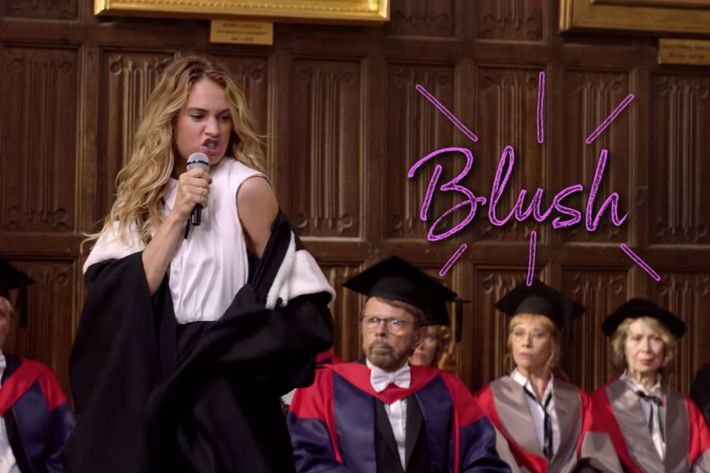 Over the course of the three-minute lyric video, which I have watched a medically dangerous number of times, the lyrics appear onscreen in a font that I can only describe as Pinterest-lite. Sometimes those lyrics get colorful accents for reasons that are both obvious and strange. The students follow Lily James around on bicycles as if this is the most natural course of events. Celia Imrie gets a brief solo as she succumbs to the music. Jessica Keenan Wynn does her very best to portray a younger version of Christine Baranski in a Christine Baranski wig. The parents in the back of the audience seem concerned about what is happening in this institution, but not so much that they interrupt their children's receipt of their diplomas. Occasionally, musical notes bubble across the screen. Everyone goes off and rides a bicycle, and it seems like the most natural thing they could do. Mamma Mia!: Here We Go Again is post-logic. Or maybe, somehow, Mamma Mia!: Here We Go Again explains the universe.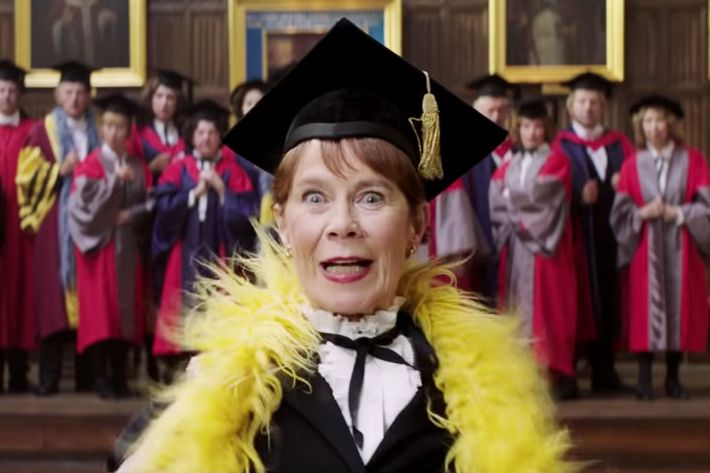 Please do not kiss your teachers.