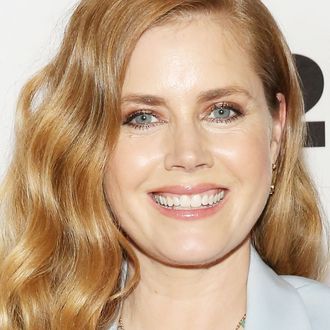 Photo: Monica Schipper/Getty Images
Things were bleak as hell on the set of HBO's upcoming psychological thriller, Sharp Objects. That is, until someone or something ripped a big one. Up-and-comer Taylor John Smith explains how his co-star and the show's lead, Amy Adams, added some much-needed levity on set.
"There was a scene that's very gritty and heavy, probably one of the heaviest of the show," he tells Vulture at the L.A. premiere. "To break the ice, she brought on a fart machine." It's hard to imagine such a thing existing in the Sharp Objects universe — the show is dark. Based on Gillian Flynn's novel, it follows reporter Camille (Adams) as she reluctantly returns to her Missouri hometown to report on two young girls' murders, only to revisit deeply disturbing events from her own past. "She hid it inside the set unbeknownst to Jean-Marc [Vallée]," Smith continues. The director, who also helmed Big Little Lies, wasn't so keen on the anonymous farter. "First couple takes, she'd press the button and Jean-Marc freaked out. He was like, 'Who was that? Who was that?' It was great," Smith laughs.