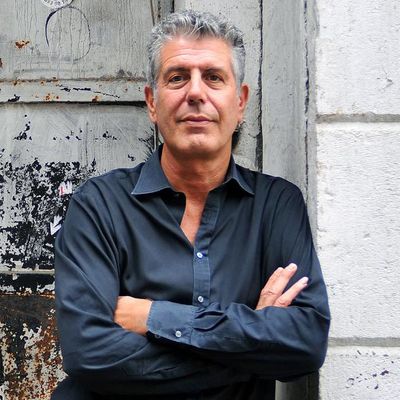 Anthony Bourdain.
Photo: Travel Chanel
Exactly two weeks after Anthony Bourdain's death, French officials have shared the results of his autopsy. The findings: The Parts Unknown host and best-selling author was not under the influence of narcotics in the hours before he died by suicide.
According to the New York Times, the autopsy turned up therapeutic traces of an unnamed nonnarcotic medication and nothing else. The cause of death remains suicide by hanging.
Bourdain was cremated in France shortly after his death, and according to his mother, Gladys Bourdain, family and friends will soon hold a private ceremony in her son's honor.
She also revealed that despite being against Bourdain's many tattoos, she plans on getting a tattoo on her wrist to commemorate her son in the coming weeks. It will read "Tony."