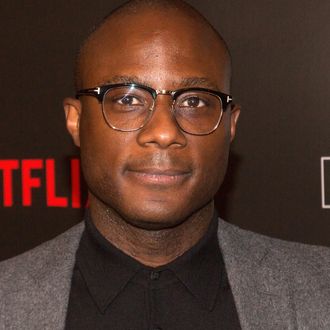 Barry Jenkins.
Photo: Gabriel Olsen/Getty Images
After being announced all the way back in September of 2016 — before Moonlight had even won its Best Picture Oscar — the Barry Jenkins adaptation of Colson Whitehead's novel The Underground Railroad is officially going to series at Amazon. It will be a limited series with 11 episodes, and Jenkins will direct all of them. Whitehead's book was highly lauded upon arrival, receiving a Pulitzer Prize and a National Book Award.
Jenkins told Vulture last year that he was drawn to Underground — which follows a slave named Cora who is trying to escape a Georgia plantation — because of the strength of its heroine. "Cora has a very rich interior life because she lives in a town where she can't express herself externally," said Jenkins. "That's my bread and butter. And I just want to dig deep and dig down and really bring out the interior life of that character in the way an audience can feel it." The series has not yet been given a release date.