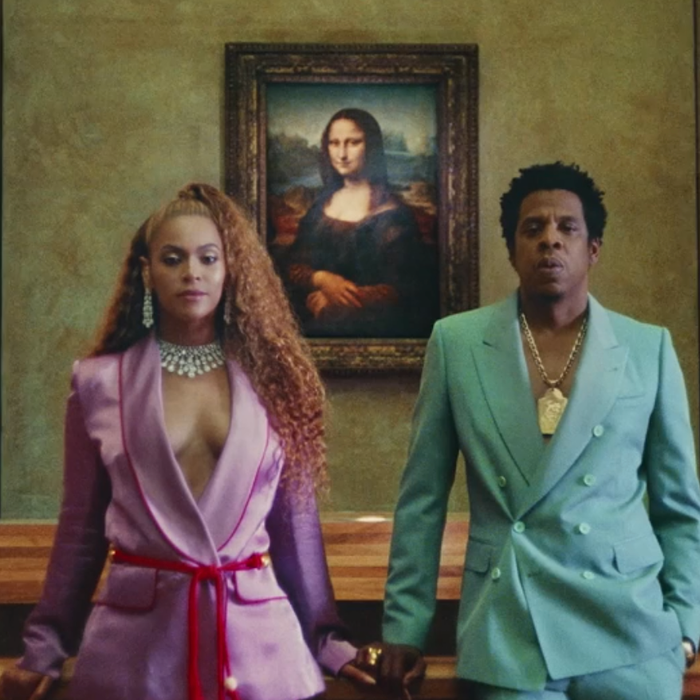 A moment of silence for other musicians releasing new music for the remainder of the summer, please. Beyoncé and Jay-Z, sensing your desperation for a Song of the Summer — er, Song of the Year, okay, Album of the Year — winner, released a surprise joint album, Everything Is Love, on Saturday evening. Is it good? We can't dictate your musical preferences! Listen here for yourself! But the video they released for one of their tracks, "Apeshit," is a visual feast for the eyes, mostly because they were given private access to the Louvre for some art historical shenanigans. (Suck it, d'Orsay.) Watch the video in all of its glory, and then come back here for the most iconic GIFs.
Ms. Mona looks honored. Also, those pastel suits!
Not now, Jacques-Louis David and your so-called virtuosic "neoclassical style." Napoleon can be crowned later.
Sway with Samothrace.
Or, do Pilates with Samothrace.
This the happiest the Venus de Milo has looked in centuries.
The Great Sphinx meets the Great Carters.
Caravaggio would've been honored.