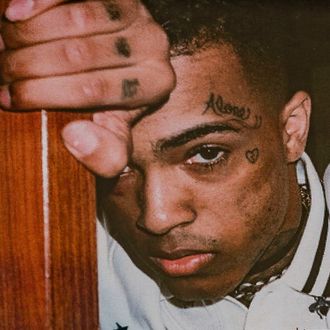 XXXTentacion.
Photo: Daniel A. Varela/TNS via Getty Images
On Wednesday, a public open-casket memorial for rapper XXXTentacion was held at the Florida Panthers' stadium, where it's reported more than 8,000 people came to see the rapper who was fatally shot last week in Florida. According to the New York Times, fans and celebrities — including fellow SoundCloud rappers Lil Yachty, Lil Uzi Vert, and Denzel Curry — were in attendance. Some fans say they drove up to 18 hours, including parents bringing small children, to come to the memorial despite allegations that the rapper brutally assaulted his pregnant ex-girlfriend. (He was awaiting trial for the charges at the time of his death.) "There's always two sides to a story, but I can't really decide," one fan told the Times of feeling conflicted about the allegations. Videos of X reportedly played on screens inside the area throughout the service, which is said to have lasted six hours.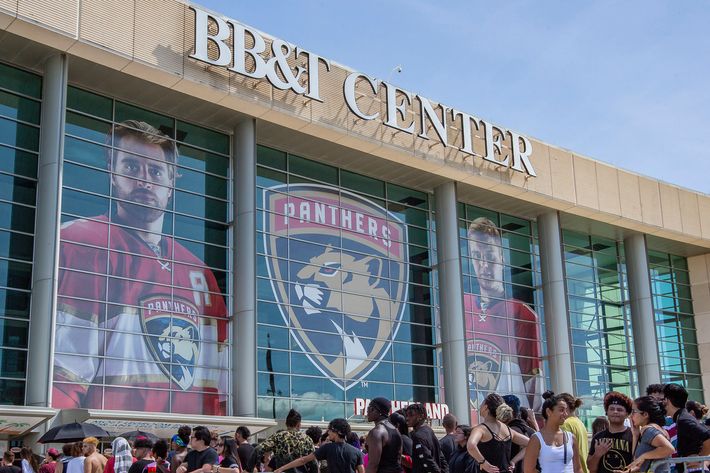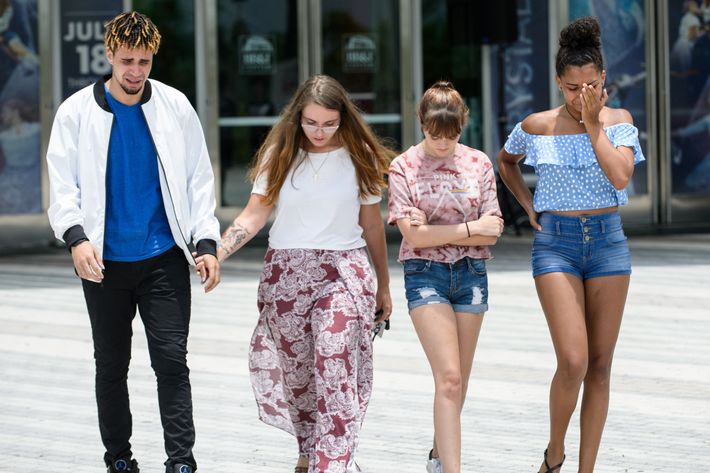 On the same day of the memorial, it was reported that federal investigators are assisting Broward County law enforcement with the search for two more men believed to be involved in the shooting. Last week, one man, Dedrick D. Williams, 22, was arrested and charged with first-degree murder. Two more arrest warrants have been issued for the suspects on the loose.
Prior to the memorial, Lil Uzi Vert announced his intentions to start a fund for X's family (his mother has hinted that X was expecting another child), with Nicki Minaj lending her support; his mother has also launched a foundation in the rapper's name. Earlier in the week, X made history as the first solo artist this century to earn a posthumous No. 1 song on the Billboard Hot 100; the last artist to do so was Biggie. X's team has announced that they will release a video for that song, "Sad!," on Thursday morning.