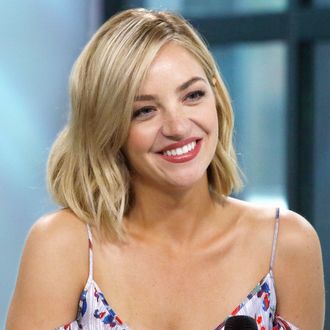 Abby Elliott.
Photo: Jim Spellman/WireImage
SNL alum Abby Elliott is teaming up with the co-founders of Reductress for a new late-night talk show in the works at Comedy Central. According to The Hollywood Reporter, the network has ordered a pilot titled The Reductress Hour, which will "take on the absurdities of women's news, trends, broader national subjects and entertainment television while tackling various issues of the week, original segments and field interviews." Reductress co-founders Beth Newell and Sarah Pappalardo will serve as executive producers on the pilot, while Abby Elliott will star as an in-character host.
The Reductress Hour is the latest project in Reductress's expansion beyond the internet in recent years, which includes its 2016 book How to Win at Feminism, podcasts Mouth Time and The Reductress Minute, and live shows and sketch- or satire-writing workshops.