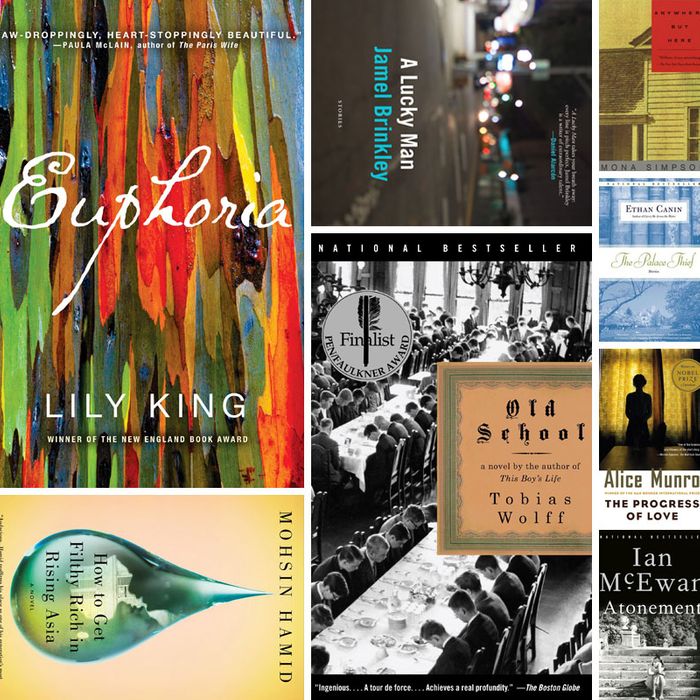 Bookseller One Grand Books has asked celebrities to name the ten titles they'd take to a desert island, and they've shared the results with Vulture. Below is best-selling author of Prep and Eligible — who recently released her first short-story collection, You Think It, I'll Say It — Curtis Sittenfeld's list.
This is my newest favorite book. This story collection's protagonists are men and boys in New York experiencing pain and longing as they go about their daily lives. It's amazingly insightful and emotionally nuanced.
A recent college graduate moves to Japan to teach English and struggles with (a) her feelings and (b) local rules about disposing of garbage. This novel is very smart and very funny.
In 1930s New Guinea, three anthropologists conduct research and lead messy personal lives. "Euphoria," is an impeccably researched book in which the research perfectly serves the plot.
Simpson describes a complex mother-daughter relationship with brilliant complexity and unflinching honesty. She also does a remarkable job capturing a sense of place, whether the setting is Wisconsin or Los Angeles.
Canin was my graduate school adviser, but well before that, I was an admirer of his work. This book of four long stories is wise and calm, beautifully plotted and patiently told.
Everything Atonement does, it does incredibly well, including depicting characters of varying ages and temperaments and showing the intensity of early romantic love and connection and the very different intensity of haunting regret.
Hamid performs intricate, impossible tricks with time and place in this novel, and he's so artful that it all feels not just plausible but effortless. Plus, the not-conventionally-requited love story is completely swoony.
"Old School," is my favorite fictional depiction of boarding school (yes, including "Prep," my own novel). These episodic, story-like chapters set at a boys' school in the early 1960s are knowing and hilarious and poignant.
A first-generation college student navigates the challenges and privileges of an elite Northeastern university, while back home in Miami, her family and boyfriend do and don't move on without her. Crucet has so much to say about class and relationships and politics, and she says it by writing terrific, deeply satisfying scenes featuring complicated and realistic characters.
Munro is a touchstone for me, and she's been my favorite writer for more than 25 years. This is the first book I read by her, when I was a junior in high school. Right away, I found in her work something that was recognizable to me — and, at the same time, I found some fictional alchemy that even now remains beautiful and inspiringly elusive.