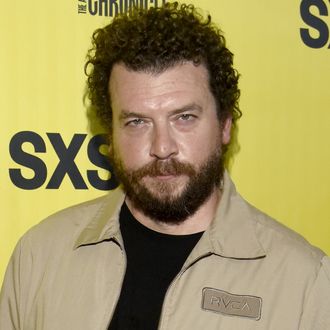 Danny McBride.
Photo: Tim Mosenfelder/Getty Images
HBO is staying in business with Danny McBride. The Eastbound & Down and Vice Principals creator just got a pilot order for his latest half-hour comedy, The Righteous Gemstones. The story will center on Eli Gemstone (John Goodman), described by Variety as "a force in the Ministry game" and "known the world over for his aggressive salvation techniques, his worldwide ministries, and his award winning weekly television program. His light is fading, but he takes no guff. He is obeyed, unquestioned."
McBride will write, direct, executive produce, and star alongside Goodman as his son, Jesse, the heir apparent to the Gemstone empire who wants to expand and modernize what his dad has built. So John Goodman and Danny McBride will be father-and-son evangelists carrying on "a long tradition of deviance, greed, and charitable work, all in the name of the Lord Jesus Christ." Should be wild!