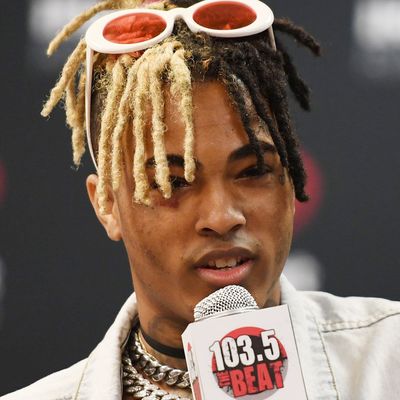 XXXTentacion in 2017.
Photo: Larry Marano/REX/Shutterstock
Even before his murder, rap fans everywhere were talking about XXXTentacion. For those of you who were introduced to the rapper after he was shot in Florida (while still awaiting trial for 2016 domestic-battery charges), but were unsure how to pronounce his name, here's how:
There's a lot of places you can go with XXXTentacion. Do you pronounce the Xs? Is it "Tentacion" like "sensation?"
It's actually none of those. The Florida-born rapper pronounced it "Ex-Ex-Ex Ten-Ta-Shion." There's a slight Spanish flair at the end of the name, kind of like the word educación.