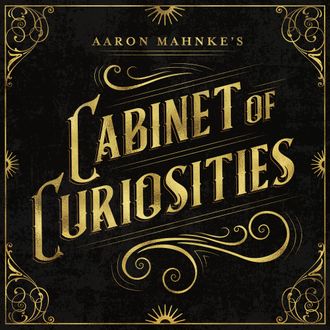 We are many, many moons away from Halloween, but that's not stopping the Atlanta podcast giant HowStuffWorks from leaning into creepy fare for its next big releases. This morning, HowStuffWorks, which is responsible for podcasts like the stalwart Stuff You Should Know and the true-crime hit Atlanta Monster from earlier this year, announced that it will be rolling out two prominent podcast projects over the next week: The Control Group and Aaron Mahnke's Cabinet of Curiosities.
The Control Group is a ten-part fiction podcast set in the suitably eerie milieu of a state mental hospital in 1960s Connecticut. The plot follows the hospital's shady director as he "employs increasingly experimental and irresponsible methods to probe the mind of an uncooperative mental patient, being encouraged to do so by a mysterious funding group." The podcast is written and directed by Atlanta filmmaker Bret Wood, who notes that the show is inspired by an actual historical curio: the CIA's funding of mind-control experiments and engagement in covert drug operations. The Control Group, which also marks HowStuffWorks' first foray into audio drama, will drop its first five episodes on June 27.
Aaron Mahnke's Cabinet of Curiosities is the latest creepy anthology series from the creator of Lore, and it's one that will take its cues from the bizarro documentations of Ripley's Believe It or Not! and the forgotten-fact findings of the long-running radio hour The Rest of the Story. Narrated by Mahnke himself, the podcast will structure each edition around two extraordinary topics, with new episodes published every Tuesday and Thursday. The show debuts on July 3.
"If I've learned anything over the years I've been writing and producing Lore, it's that history is filled with amazing hidden facts and details that most people have never heard before … and I enjoy digging them up and showing them off," Mahnke said. "Cabinet of Curiosities is my attempt to build a huge audio version of those old 'rooms of wonder' that were common in the Victorian era. Odd stories, unusual personalities, and random coincidences that feel more like magic than chance."
Cabinet of Curiosities is the first title to come out from the exclusive overall deal Mahnke signed with HowStuffWorks earlier this year, which commits the Lore creator to developing a whole new slate of shows for the podcast network. The imprint is scheduled to roll out at least two projects this year, with at least two more shows in the works for 2019.
You can listen to the trailers for the two podcasts below: