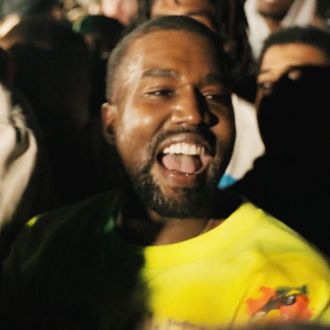 Kanye West.
Photo: kanyewest.com
Kanye West is a man everyone has an opinion on, but few people have had the opportunity to really get to know the man behind the Twitter rants. The New York Times' Jon Caramanica is one of the few to have had the honor of conversing regularly with the hip-hop icon over the years, and in the latest episode of his podcast Popcast, the journalist gives us a small glimpse into how much his time in Wyoming has changed our Yeezus.
The answer is not a whole lot, but some. West apparently told Caramanica that he was off his meds and that he someday wants to make 52 records in 52 weeks, and as Caramanica says, "take that for what you will." He also mentions that Wyoming West seemed much more relaxed, "in his most lucid", and that he was happy to walk through the center of Jackson and chat with fans who approached him. So hey, maybe we're on the verge of a New…er Kanye. Listen to the podcast here. The Kanye conversation about the many, many albums begins around 45-minute mark.