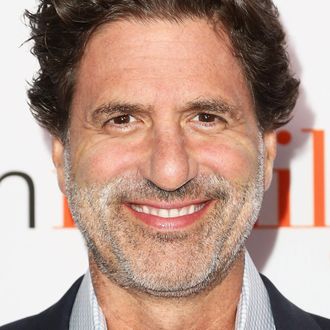 Steven Levitan.
Photo: Tommaso Boddi/WireImage
Steve Levitan, co-creator of Modern Family, which is produced by 20th Century Fox TV, wants to make it clear that he does not support another arm of Fox's business. On Twitter, Levitan said he was "disgusted to work at a company that has anything whatsoever to do with" Fox News, quote-tweeting a description of Fox News host Laura Ingraham's defense of Trump's child detention centers as "summer camps" or "boarding schools." "This bullshit is the opposite of what Modern Family stands for," he added.
While it's produced by Fox's TV studio, Modern Family currently airs on the Disney-owned ABC broadcast network. Disney or Comcast may acquire Fox's TV and film production capacities in the future, which would separate Levitan's work from Fox News. Levitan currently has an overall deal with 20th Century Fox TV that expires in July, and in a later tweet, he said he would see Modern Family through to the end (the show is expected to end after its next season), and then go elsewhere, regardless of whether Fox's TV studio is sold. In a statement to The Hollywood Reporter, Levitan elaborated: "I have great respect and admiration for Dana Walden, Gary Newman, Peter Rice and everyone at 20th Century Fox Studios who have all treated me so well for almost two decades," he said. "For now, I will take some time to see where those people land, and at that point, make a decision about my future."
Seth MacFarlane, who has created numerous series for Fox that air on its broadcast network, had previously condemned the network and said "it's business like this that makes me embarrassed to work for this company."
In a separate series of tweets, Judd Apatow, who said he has not worked with Fox since 2002, encouraged others to speak out against the corporation. "I understand why that is easier for some than others but many powerful people are powerful enough to speak up to their bosses at a moment like this," he wrote.
Apatow and Levitan's statements also seem to have inspired Paul Feig, who made two Fox movies (The Heat and Spy) to disavow the corporation as well. "I too cannot condone the support their news division promotes toward the immoral and abusive policies and actions taken by this current administration toward immigrant children," he wrote.
This post has been updated throughout.