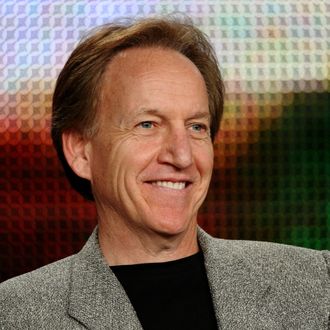 Brad Kern.
Photo: Frederick M. Brown/Getty Images
In a report published back in December, Variety detailed accusations against NCIS: New Orleans producer Brad Kern, including allegations of sexual harassment, discrimination and creating a hostile work environment with offensive comments about women and people of color. Having performed two internal investigations, CBS said at the time that it "did not find evidence of harassment, retaliation, discrimination, or gender bias." According to The Hollywood Reporter, however, the network is now examining Kern's behavior once more, and this time they've hired an outside investigator to run the probe.
Following the dual investigations, Kern subsequently stepped down from his role as showrunner this season and now works for the series as a consulting producer. The network says of their decision to launch a new investigation,"We now believe this matter merits further inquiry and therefore we have engaged outside counsel to review both the original investigation as well as the current situation." The probe will reportedly examine previous allegations made against the producer and will "potentially explore new complaints." THR also notes that CBS recently signed Kern to a new two-year deal.