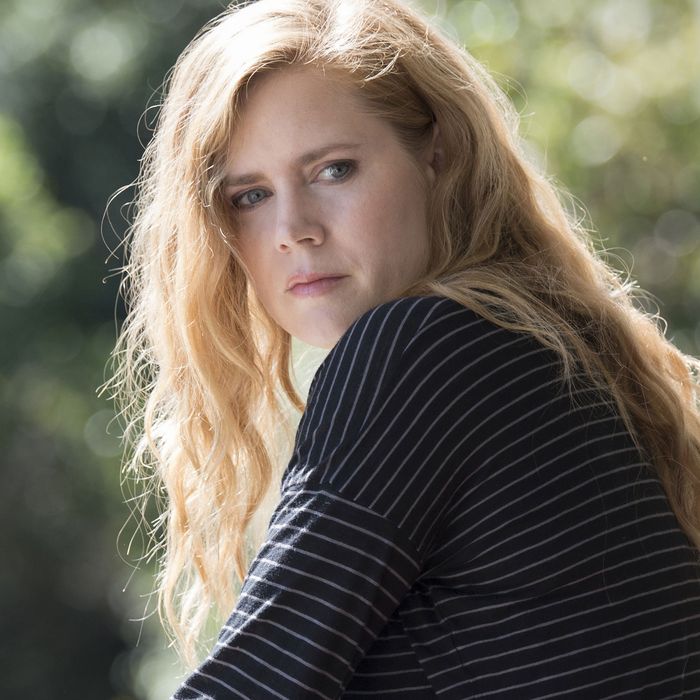 At the beginning of (and during) every month, HBO adds new movies and TV shows to its library. Below, you'll find our recommendations for July 2018. For more coverage of the best titles available on HBO, including our top picks from last month and updates on what's leaving HBO this month, check out Vulture's What to Stream Now hub.
Available July 8
Because it might be the buzziest show of the summer: Sharp Objects
The long-awaited adaptation of Gillian Flynn's novel of the same name, Sharp Objects stars Amy Adams as reporter Camille Preaker, sent back to her hometown to cover the murder of two girls — an assignment that ends up hitting Preaker much harder than she thought it would. Given its pedigree — the author of Gone Girl combined with producer Marti Noxon and director Jean Marc-Vallée, who helmed last year's Big Little Lies — this mini-series has a chance to be one of the best shows airing this summer. Don't miss it. Available July 8.
Available July 1
Because it's a misunderstood gem: Jennifer's Body
In the nearly ten years since its release, the world has slowly, one person at a time, discovered that they got Jennifer's Body all wrong. On the one hand, it was an easy mistake to make. The 2009 Diablo Cody–penned film was marketed as a straight-up horror film, and much of the initial response from critics was confusion at it being … something else. A fascinating mix of genres and ideas, Jennifer's Body takes slasher tropes and upends them to tell a story about the friendship of two young women in a world where their agency and empowerment looks naught but monstrous. Available July 1.
Available July 14
Because tennis is war, man: Battle of the Sexes
Inspired by the 1973 tennis match between Billie Jean King, the women's No. 1 tennis champ, and Bobby Riggs, a loud, cantankerous former men's champion, Battle of the Sexes imagines the days leading up to one of the biggest televised spectacles of the '70s — an event that has more than a few parallels to modern-day concerns. Featuring Steve Carell and Emma Stone in what might be their most entertaining performances to date, Battle of the Sexes is perhaps too neat a film to truly stand out on its own, but it has more than enough talent in front of the camera to make up for it. Available July 14.
Noteworthy selections in bold.
Available July 1
• All About Steve
• Away We Go
• Barbershop
• Barbershop 2
• Batman
• Being John Malkovich
• Blow
• Good Will Hunting
• Goodbye Christopher Robin
• Jennifer's Body
• Liar Liar
• March of the Penguins
• Passenger 57
• Practical Magic
• The Princess Bride
• State of Play
• The Spy Next Door
• Tooth Fairy
• Whip It
Available July 2
• The Belko Experiment
Available July 6
• Misión Estrella (a.k.a. The Highest Goal)
Available July 7
• Justice League
Available July 8
• Sharp Objects, Series Premiere
• Bill Maher: Live From Oklahoma
Available July 13
• Tesoros
Available July 14
• Battle of the Sexes
Available July 16
• Robin Williams: Come Inside My Mind
Available July 19
• The Boy Downstairs
Available July 20
• Off the Menu
Available July 21
• The Snowman
Available July 27
• Reinbou (a.k.a. Rainbow)
Available July 28
• Victoria & Abdul
Available July 29
• Sr. Ávila, Season 4 Premiere
For more coverage of the best movies and TV shows available on Netflix, HBO, Amazon Prime, Showtime, and Hulu, check out Vulture's What to Stream Now hub, which is updated throughout the month.