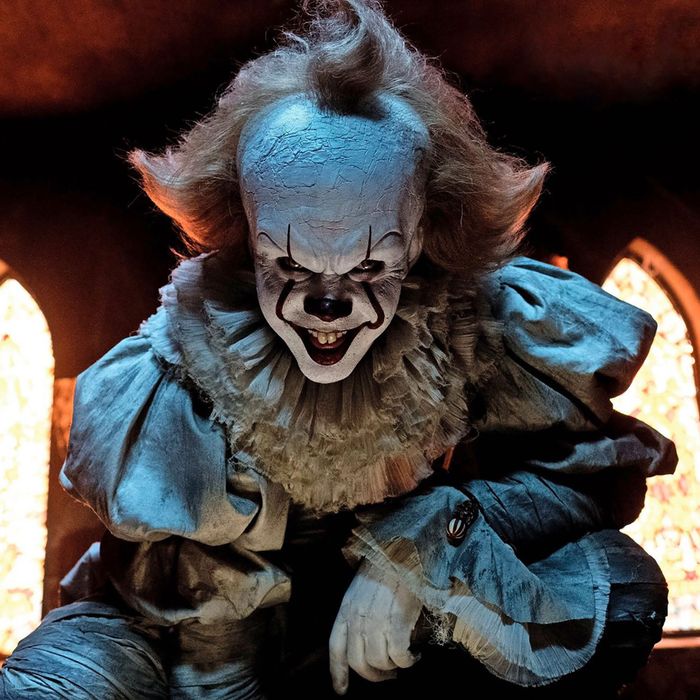 Photo: Warner Bros. Pictures
At the beginning of (and during) every month, HBO adds new movies and TV shows to its library. Below, you'll find our recommendations for June 2018. For more coverage of the best titles available on HBO, including our top picks from last month and updates on what's leaving HBO this month, check out Vulture's What to Stream Now hub.
Available June 30
If you want to float too: It
The biggest horror movie of 2017, director Andy Muschietti's take on Stephen King's classic horror novel was a runaway hit thanks to its a moody vibe, heavy '80s nostalgia, and a terrifying Pennywise played by Bill Skarsgård. The story of a group of friends who run afoul of a shapeshifting being that torments them with their greatest fears, It is also only an adaptation of the first half of King's novel: It: Chapter Two, starring the adult versions of this cast of unfortunate kids, is coming next year. Available June 30.
Available June 2
If you love moody, thoughtful sci-fi: Blade Runner 2049
Commercially speaking, Blade Runner 2049 was a failure. Creatively, however, Denis Villeneuve's sequel is a rousing success, a film that's as challenging and confounding as Blade Runner was when it was first released in 1982. Gorgeous, meandering, and contemplative, Blade Runner 2049 follows Ryan Gosling's K, a synthetic human replicant who, like most all replicants, is enslaved. Unlike most of his kind, K is a Blade Runner tasked with hunting down and killing rogue replicants, and in the course of his work, finds something that will upend the entire order of the world. 2049 is a sequel that takes the themes and questions posed by Blade Runner and asks: What next? Available June 2.
Available June 9
Because Tom Cruise isn't just an action star: American Made
As one of Hollywood's foremost action stars, it's surprising how rarely Tom Cruise is asked to exert more than just a nominal level of charisma. And that's too bad, because he's really good at it. Playing the real-life Barry Seal, Cruise sports a Louisiana accent (!) as a commercial airline pilot who's thrust into a smuggler's life by a CIA agent and quickly learns how to play both sides of the law. It's been a while since Cruise has taken on a role like this, and it'll likely be a while before he does again, but starting this month you can stream American Made to your heart's content. Available June 9.
Noteworthy selections in bold.
Available June 1
• A Perfect World
• Blood Work
• Butch Cassidy and the Sundance Kid
• The Company
• The Devil Wears Prada
• Dolores Claiborne
• The Door in the Floor
• Duplicity
• Fletch
• Fletch Lives
• The Full Monty
• Identity
• Jersey Boys
• Mr. Mom
• Napoleon Dynamite
• Peter Pan (2003)
• The Postman Always Rings Twice
• Sylvia
• X2
• A Cure for Wellness
• El Fútbol o yo (a.k.a My Love or My Passion)
• Bebe
Available June 2
• Blade Runner 2049
Available June 3
• Succession: Series Premiere
Available June 8
• El hombre que cuida (a.k.a The Watchman)
Available June 14
• CHiPs (2017)
Available June 15
• Mi mundial (a.k.a Home Team)
Available June 16
• The Mountain Between Us
Available June 18
• It Will Be Chaos
Available June 22
• Entre Nos, Part 4
Available June 23
• Kingsman: The Golden Circle
Available June 25
• Believer
Available June 30
• It
For more coverage of the best movies and TV shows available on Netflix, HBO, Amazon Prime, Showtime, and Hulu, check out Vulture's What to Stream Now hub, which is updated throughout the month.