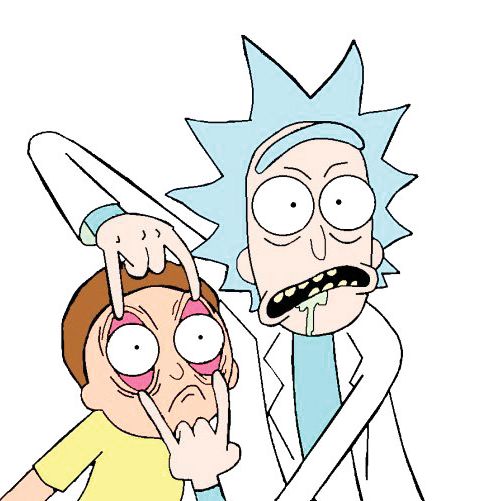 "You've gotta open your eyes, Morty."
The Rickaverse is expanding at an accelerating rate. Adult Swim's megahit, adults-only cartoon sci-fi series Rick and Morty, which last fall completed its third season, has recently been renewed for 70 episodes. It's also spawned an array of products to sate viewers' thirst for the show's blend of wit and nihilism. Some are fan-made, others are official, and none of them will make any sense to those uninitiated. We asked the show's creators, Justin Roiland and Dan Harmon, to discuss some of their favorites.
Pickle Rick baby onesie
Justin Roiland: "I don't even know what to say about this one. People dress their kid up like R2-D2, and people get decapitated and stuff in that franchise."
Plumbus earrings
Dan Harmon: "These allow you, an Earthling, to imagine how ridiculous the stuff that you display would look to an interdimensional traveler. Like wearing a crucifix."
Virtual
Rick-ality
video
game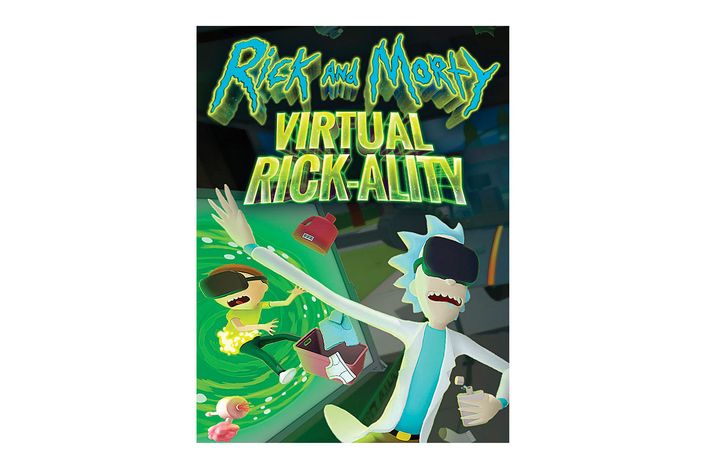 DH: "If the show had a canonical truth, you could screw it up with a game. But Rick is drifting through the multiverse. There are infinite versions of him."
Pocket
Mortys
mobile
game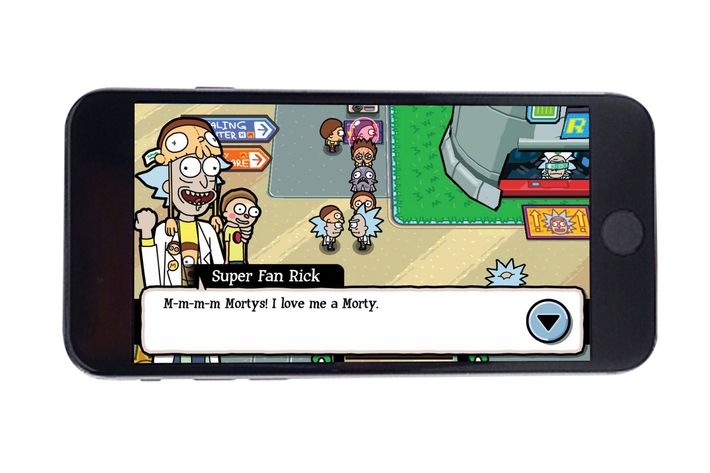 DH: "I play it constantly. You can have a lot of creative liberty there with, 'Which Rick is this? Is this the main Rick? Is this some side Rick?' "
Rick
and
Morty
erotic
fanfiction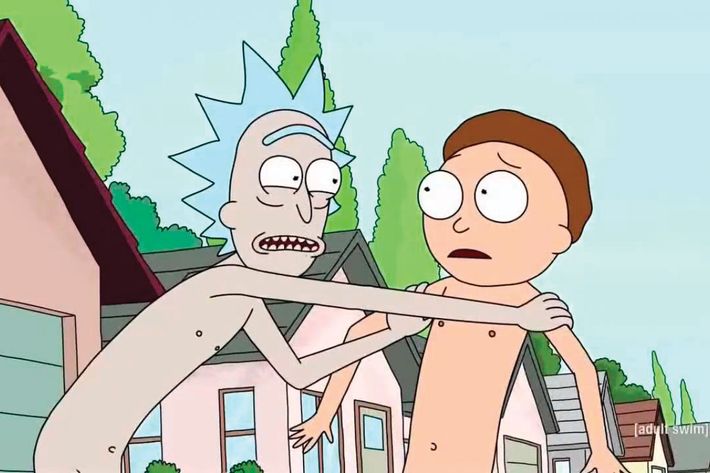 JR: "I try to stay away from that stuff."
Pickle Rick hand towel
DH: "Pickle Rick is incredibly graphically enticing. You want to draw it yourself. You want to sculpt it. You want to get it as a tattoo."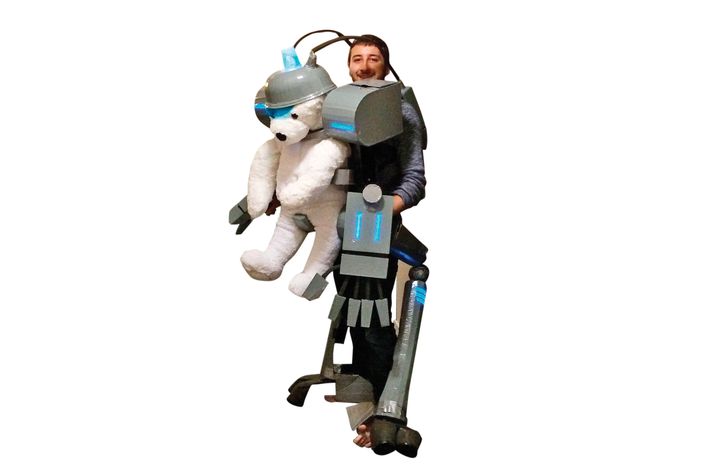 DH: "I'm addicted to the Halloween surge of pictures of people dressed as characters from my show. I get scared that I anticipate it too much. It's such a dopamine spike."
Slippers
JR: "I definitely laughed out loud when I saw them. They seemed a bit ridiculous. Are we the only show that has slippers like that? Are slippers like that a thing?"
Scary Terry robe
JR: "Maybe it's a bathrobe? You can wear it as a costume. They're all-in-one. I'm sure they must exist for other franchises, I guess. I've just never seen it."
Backpacks
JR: "I mean, this show is definitely not for kids. I think for the backpacks … I don't know. The show's PG-14, so it's like, 'All right. I think that's okay.'" [A representative from Adult Swim clarified that the backpacks are intended for adults.]
Light-projection portal gun
JR: "My favorite one is the Portal Gun. It has a light inside of it, and when you pull the trigger, it makes a sound and then actually projects a portal against the wall."
Buildable sets
JR: "I'm way into buildables, and snap-together model kits, and Lego, and all that kind of stuff. To have sets that are based on a thing that you created is very surreal."
Kidrobot statue
Rick
and
Morty
Wikipedia
page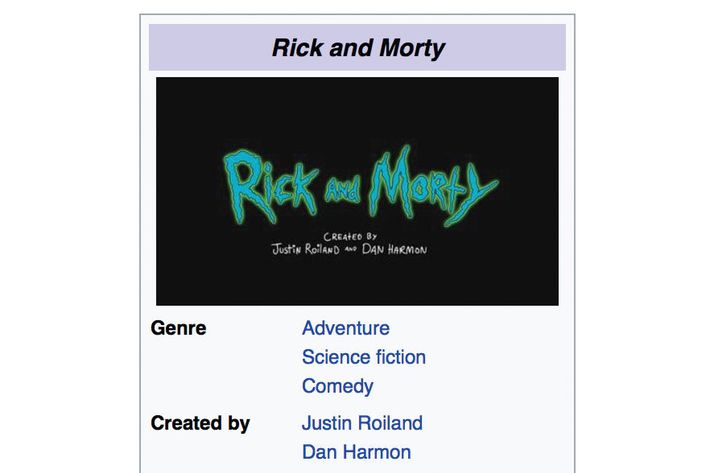 JR: "I looked at it back when it was three sentences. I'm assuming it's probably a lot bigger now, but yeah, I haven't looked at it in so long."
Perfume
(never
actually
created)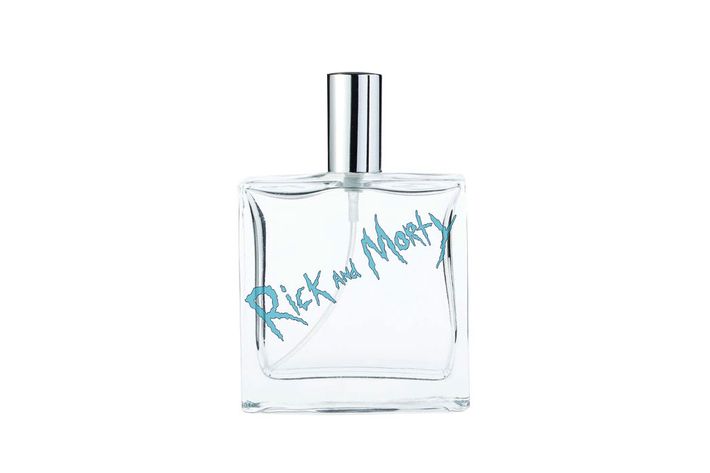 JR: "They were talking about perfume, and I was just like, What? What the fuck is that gonna be?"
*This article appears in the June 11, 2018, issue of New York Magazine. Subscribe Now!