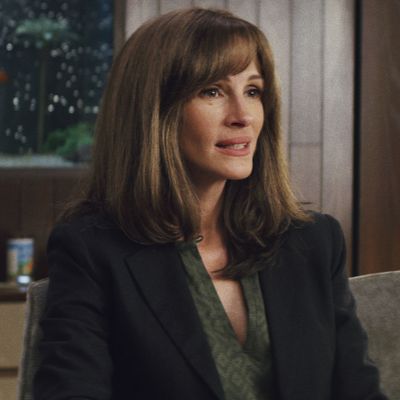 Oh my God, it's Julia Roberts.
Photo: Amazon Prime Video
One by one, all the big movie stars are coming to TV, and Julia Roberts is next. Roberts is starring Homecoming, in a new Amazon series from Mr. Robot creator Sam Esmail based on the mystery podcast series. Roberts plays Heidi Bergman, a caseworker at a center that helps soldiers transition back to civilian life, who also likes a good trim blazer (in the podcast Catherine Keener played the character). The series also stars Stephan James as one of those soldiers, Bobby Cannavale as the unsettling man in charge of the facility, Sissy Spacek as her mother, and Shea Whigham as a Department of Defense auditor who approaches Heidi years later. Homecoming will debut on Amazon Prime this fall.