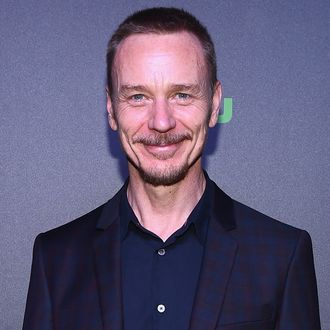 Ben Daniels.
Photo: Dave Kotinsky/Getty Images for Hulu
If we don't get at least two darkroom scenes that culminate in sexy motorcycle rides, we're going to be pissed. (Not really. This show is amazing.) Netflix has confirmed that Ben Daniels, perhaps best known to American audiences for his roles in The Exorcist or Law and Order: UK, will be portraying Antony Armstrong-Jones in the third season of The Crown. Daniels is replacing noted handsome man Matthew Goode as Armstrong — a.k.a Lord Snowden — ages into his 40s and 50s, and he will be acting alongside Helena Bonham Carter's Princess Margaret for their wild adult years. "After being glued to the first two seasons of The Crown I am beyond thrilled to be joining the cast of this incredible piece of television," Daniels said. "Snowdon was such a dynamic and complex man, I'm really looking forward to playing him."
The Crown's third season will premiere in 2019. Prepare your icy glares accordingly.