Photo: Courtesy of Earwolf
The comedy-podcast universe is ever expanding, not unlike the universe universe. We're here to make it a bit smaller, a bit more manageable. There are a lot of great shows and each has a lot of great episodes, so we want to highlight the exceptional, the noteworthy. Each week, our crack team of podcast enthusiasts and specialists and especially enthusiastic people will pick their favorites. We hope to have your ears permanently plugged with the best in aural comedy.
Also, be sure to check out this week's episode of Vulture's Good One with guest Cameron Esposito.
Dr. Gameshow — Democracy Fails Us (with Joe Pera and Nathan Min)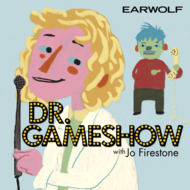 Elizabeth: In the latest episode of Dr. Gameshow, we see what happens when listeners have too much power. Joining hosts Jo Firestone and Manolo Moreno are Joe Pera, star of Adult Swim's Joe Pera Talks to You, and Nathan Min (Nate Cartoons). Last time Pera was on the show, he suggested that a vampire eggplant would make a funny tattoo, and a listener actually got the tattoo, so perhaps this episode is karmic retribution. They start the episode by playing "Cereal Executive Officer," a game that involves coming up with generic cereal names for existing cereals, with special caller Matt Besser. Once they've brainstormed Shenanigans (Trix) and Circles (Cheerios), they play a game suggested by Firestone's father, which requires Pera and Min to do their best Moreno impression. But then the listeners take over, forcing them to play a game that hasn't been played before: "Better Than Pancakes," which requires callers to describe a breakfast and Pera and Min say whether it is better than pancakes. Things get heated and feelings get hurt. And when it comes to voting on the best game, listeners on the message board make "Sue Dr. Gameshow" the winner. It's a chaotic good time complete with a soundtrack played on a piggy bank–theremin hybrid.
Listen: Spotify | Apple | Website
Bullseye With Jesse Thorn — H. Jon Benjamin and Sara Driver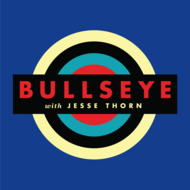 Kathryn: H. Jon Benjamin (Archer, Home Movies, Dr. Katz, Jon Benjamin Has a Van) joins Jesse Thorn this week to talk failure — specifically the failures that inspired his new book Failure Is an Option: An Attempted Memoir. But Benjamin has also had a staggering number of successes, and in this episode, we get to hear clips of his early bits from live shows like Midnight Pajama Jam, a UCB double act with Jon Glaser. Hey, guess what? They're still good bits. Benjamin talks about working on Bob's Burgers, the white working-class family sitcom we need but not the one we deserve right now, and how to listen for the vocal differences between Bob and other characters like Archer. Being nice and being talented can coexist — for example, Bob's Burgers was originally going to be about a family of cannibals. As Benjamin tells it, letting the Belchers just be a nice family turned out to be the key to the show's success. Jesse also talks to filmmaker Sara Driver about her new documentary on the teen years of Jean-Michel Basquiat and shares a recipe for mint-chocolate-chip cookies, if you're into that.
Sooo Many White Guys — Phoebe and Bill Hader Go Live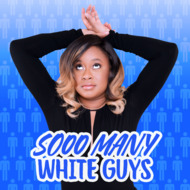 Tom: This week on Sooo Many White Guys, host Phoebe Robinson (2 Dope Queens) welcomes Saturday Night Live alum and "token white guy of the season" Bill Hader! Before kicking things off with our titular "white guy," Robinson and producer Joanna Solotaroff talk about their summer plans and ways to get Michael B. Jordan to interact with them, then they debate whether or not Céline Dion deserves the Mark Twain Prize for American Humor. As we transition into the interview, Robinson and Hader discuss a commonality that plagues many performers: stage fright and anxiety! Although we all experience anxiety in different ways, Robinson's fear of involuntarily slapping Oprah in the face sounds particularly stressful. If you've ever wanted parenting tips from Bill Hader, you're really weird, but also, this episode is for you. Throughout the interview, Hader talks about raising three badass daughters, less-than-impressive advice he received from Arnold Schwarzenegger, and why you shouldn't refer to the violence in HBO's Barry as "sexy." The season finale of Sooo Many White Guys will leave you wanting to make friends with your crippling anxiety instead of letting it be, well, crippling.
Listen: Spotify | Apple | Website
Comedy Bang Bang — Know What I'm Saying (with Gillian Jacobs, Paul F. Tompkins, Lamar Woods, and Tawny Newsome)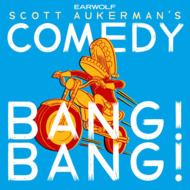 Tolly: A year after her last visit, the always delightful and game Gillian Jacobs stops by the studio to chat with Comedy Bang Bang host Scott Aukerman about her new movie Ibiza. Little is said about the new Netflix comedy, which co-stars Phoebe Robinson and Vanessa Bayer, before the show is interrupted by Paul F. Tompkins as Shevel Knievel (the woman stunt motorcyclist who claims to have preceded the more famous Knievel). Soon — as is so often the case when Jacobs sits in the guest chair — the show's loose improv leads to an absurd, transactional romance, but for once the Love actor isn't the one doing the wooing. This time it's Lamar Woods's character, a Brooklyn tourist with many catchphrases and severe dietary restrictions, who has his eyes on Tawny Newsome's character, a mail carrier who loves opening other people's packages for internet fame. Is that wedding bells we hear?
Listen: Spotify | Apple | Website
Podcast the Ride — Star Wars: Secrets of the Empire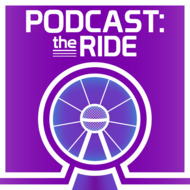 Pablo: On Podcast the Ride, three self-described "childless men in their 30s" review theme parks both legendary and forgotten, from the obvious, like Disney World, to obscure Dudley Do-Right water rides. But on this week's episode, hosts Mike Carlson, Jason Sheridan, and Scott Gairdner (as well as infamous Doughboys guest Bug Mane) venture to the former crown jewel of Glendale, California: the Glendale Galleria. What was once the hangout spot for teenage Angelenos who lived east of Vermont Avenue is now an antiquated mall filling vacant retail space with VR experiences, like the subject of today's episode, Star Wars: Secrets of the Empire. It's a far cry from Disney's previous attempt at VR at the failed DisneyQuest, and the hosts describe a much more exciting interactive reality, featuring a realistic battle on the planet of Mustafar, a.k.a. the lava world from Episode III. After the hosts give a thumbs-up to this $30 galactic escape room, the trio pitch ideas for current theme-park rides that could use a fresh coat of VR. While replacing an injured Questlove in a revamped version of Race Through New York Starring Jimmy Fallon has legs, I don't think the Escape From Matt Lauer's Office idea is going to draw much interest from the fine folks at NBCUniversal.
The Cracked Podcast — 13 of Your Favorite Foods (and Their Secret Bizarre Origins) (with Hallie Cantor, Brodie Reed, and Ian Abramson)
Marc: The Cracked podcast is one of the more recent tendrils to spring out of what started as Cracked magazine back in 1958. Helmed by writer and comedian Alex Schmidt, the latest installment brings together Hallie Cantor (Arrested Development), Brodie Reed (Channel 101), and Ian Abramson (Oddball Comedy Tour) to panel it up for a show about the bizarre origins of 13 different foods. Did you know there's a massive 2 million-square-foot series of limestone caves beneath Springfield, Missouri, where the government and Kraft Foods store bricks and barrels of cheese? Or that pistachios, when shipped improperly, have a tendency to explode? Or how about fish — that's healthy eating, right? According to this distinguished panel, if that salmon you're chowing down on isn't wild salmon, then that rich pink color has been created by a pharmaceutical company and injected into the fish to give it that healthy glow. At one point early on, Cantor shares a tidbit that I'll never get out of my head: "Some flavors that are used in ice cream, like vanilla, raspberry, and strawberry, come from an anal secretion from beavers." Yeah, try and get that taste out of your mouth. Regardless of these, and the raft of other food factoids shared, the conversation stays light, lively, and filled with plenty of jokes that keep you from thinking too hard about how screwed up, tainted, and explosive some of your fave foods could be.
Listen: Spotify | Apple | Website
Marty & Sarah Love Wrestling — Airbnb 'n' Mrs. B
Noah: A perfect storm of events that can be loosely defined as news in the wrestling universe brings many of Marty DeRosa and Sarah Shockey's most beloved characters to the podcast this week, including the titular new Airbnb host Ryback! The Big Guy justifies his insane listing to Sarah with excuses about how the desk faces the wall because "windows are for winners" and how the toilet seat is always up in the photos because "sun's out, seat's up." Paige, who was briefly retired as buddy for a while because of her real-life counterpart's personal issues, takes a well-deserved victory lap with Marty when he points out that her new role as kayfabe general manager of SmackDown came right before WWE announced its new billion-dollar deal with Fox. Sasha Banks gives a detailed (though now slightly outdated) Bank Statement financial advice segment about gas prices on Memorial Day weekend, and Ric Flair bursts into the room in a manic Nature Boy rant about staying up all night and hanging out with him. Plus, a listener sends in the most complex and satisfying Wrestling Confession in the segment's history — never-before-told and with real-world, corporate consequences! (As an aside, Marty's original podcast, Wrestling With Depression, hit its finish this week. It will be missed.)
Listen: Spotify | Apple | Website
The Bill Simmons Podcast — Are the Warriors Dead? Are the Cavs Alive? Plus, Johnny Knoxville!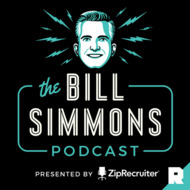 Mark: After a lengthy breakdown of what's now a week-old playoff basketball series, Bill Simmons sits down with Action Point writer and star Johnny Knoxville. Say what you want about Jackass, but there's no denying that Knoxville and his gang of misfits were a seminal influence for teenagers — admittedly, mostly boys — in the early 2000s. Underneath the prosthetic boners and real poop (so much poop) was a show that uniquely mashed up the slapstick storytelling of early film stars like Buster Keaton and the Three Stooges with the recklessness of '90s skater culture. If YouTubers think it's hard to go viral now, try going viral on VHS. Knoxville's sweetheart persona shines through as he explains how he's undergoing 20-year-overdue Tommy John surgery just so he can pitch to his son's Little League team. His Jackass origins date back to high school when his baseball team was so terrible that they all decided to take steroids (movie audiences would pay to see — hear that, Richard Linklater?). Knoxville also serves listeners a reminder of a much simpler time — one where the government wasted resources on more trivial issues, like how to censor a bunch of 20-somethings from hitting each other in the nuts on television. Apparently, the FCC coerced MTV into prohibiting certain stunts, like any jump higher than four feet. Knoxville abruptly refused to resign his contract. That kind of artistic integrity demands respect, regardless of the paintbrush.
Listen: Spotify | Apple | Website
Cool Playlist — Gay Prom With Cameron Esposito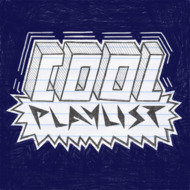 Anna: It's prom season! Does that fill you with nostalgia or bitterness? Either way, Cool Playlist is your fix. Not only is Eliza Skinner's 22-episodes-young podcast a fun way to find new music, but the conversation inspired by the hand-selected songs creates an intimate, almost cinematic-themed journey — this time, through a gay prom. Cameron Esposito (of podcasts Queery and Put Your Hands Together, and her own series Take My Wife) ensures us that this gay prom is a celebration. Esposito joins Skinner to present our lucky earbuds with a not-overly-sexual sexually-charged playlist to get your booty moving. Esposito's crafted a full narrative with her choices, from the "getting ready song" to what's playing when you see that friend you're in love with across the dance floor to the climactic anthem with artists like Hayley Kiyoko, Halsey, and Big Freedia. Along the way, Skinner and Esposito dive into nuances of shifting friendships and courtship and explore how that changes from teenagedom to adulthood. Who knows — maybe some people "feel like [they're] still at a gay prom sometimes." An extra bonus? Every artist on the playlist is LGBTQ+! Dance to the full playlist on Spotify, where you can also find previous episodes' playlists.
Other Podcasts We're Listening To:
Entry Level With Brooks Wheelan — Nick Rutherford
Listen: Spotify | Apple | Website
Doughboys — Taco Bell 4 With Gillian Jacobs
Listen: Spotify | Apple | Website
Fresh Air — David Sedaris
Listen: Spotify | Apple | Website
Can I Pet Your Dog — Payman Benz and the Crocodile Collie
Listen: Spotify | Apple | Website
The Best Show — The New Best Show With A.P. Mike! Whip Talk! Beatles Talk! Who Can Tom Beat Up?!
Listen: Spotify | Apple | Website
The Need to Fail — Jen Bartel
Listen: Apple | Website
WTF With Marc Maron — Rachel Brosnahan
Listen: Spotify | Apple | Website
Doug Loves Movies — Bob Saget, Jon Hamm, and Geoff Tate
Listen: Spotify | Apple | Website
Culture Kings — I Respect Your Opinion (with Open Mike Eagle)
Listen: Spotify | Apple | Website
Inside of You — Justin Hartley
Listen: Apple | Webisite
Raised by TV — Rider Strong
Listen: Spotify | Apple | Website
Bad Science — Ant-Man with Jessica McKenna
Listen: Apple | Website
This week's reviewers: Pablo Goldstein, Kathryn Doyle, Marc Hershon, Elizabeth Stamp, Mark Kramer, Noah Jacobs, Tom Rainey, Tolly Wright, and Anna Marr.