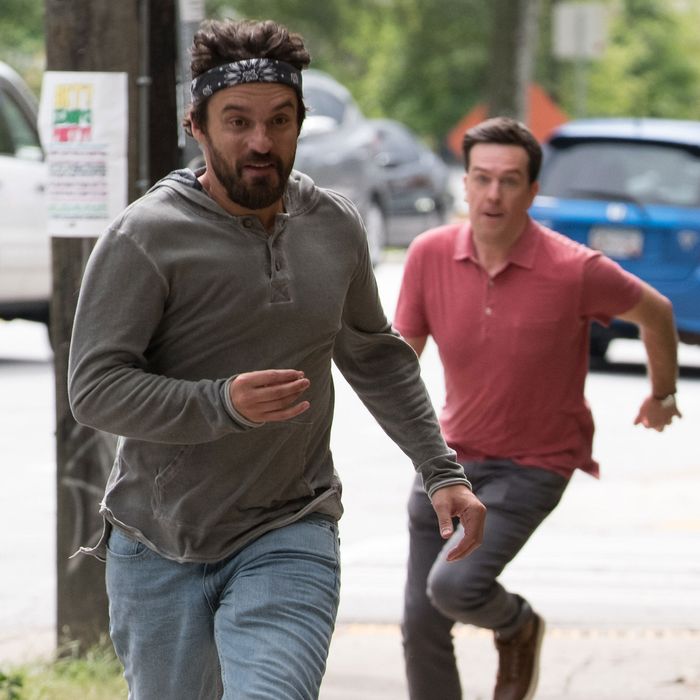 Photo: Kyle Kaplan/Warner Bros. Entertainment Inc.
The comedy podcast universe is ever expanding, not unlike the universe universe. We're here to make it a bit smaller, a bit more manageable. There are a lot of great shows and each has a lot of great episodes, so we want to highlight the exceptional, the noteworthy. Each week our crack team of podcast enthusiasts and specialists and especially enthusiastic people will pick their favorites. We hope to have your ears permanently plugged with the best in aural comedy.
Tag, We're It: The Tag Podcast Hosted By the Real Guys That the Movie Tag Was Based On (A Podcast About a Game of Tag That Went From Normal to Pretty Ridiculous) – Episode 1: Tagger's Truce
Pablo: You hear about that new movie Tag? About grown men playing tag? It's based on a true story and according to the poster, they're not kidding! I wish posters didn't need to reassure me of the validity of truths that it just presented to me, but hey, that's the freaking crazy world we live in. While you could read the Wall Street Journal article that was adapted into this summer comedy, instead take a listen to episode one of Tag, We're It: The Tag Podcast Hosted By the Real Guys That the Movie Tag Was Based On (A Podcast About a Game of Tag That Went From Normal to Pretty Ridiculous). You'll get the full inside scoop from the guys (Brad Evans, Nick Ciarelli, Sam Fishell, and Jon Millstein) on how their silly little version of "Cards Against Humanity but outside" took over multiplexes across the country. If you're a history buff, you probably already know tag's origins, from its ban during Prohibition to its resurgence in the early 1960s (Beatlemania was just a female-on-four-men version of tag). But you'll be blown away by how much these men sacrificed to continue their game into adulthood. Let's just say that playing tag in the hot sun for 40 years will stunt your growth at five-two, prematurely wrinkle your face, and cause bulging varicose veins around your bloodshot eyes. Uh, worth it!
Listen: SoundCloud
Getting Curious With Jonathan Van Ness – Who Are You, Tan? With Tan France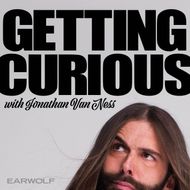 Kathryn: The much-anticipated second season of Netflix's Queer Eye is upon us and, accordingly, Jonathan Van Ness welcomes co-star and fabbest of the Fab Five (fight me) Tan France to his podcast. Tan is the third Eye to visit Getting Curious after Antoni and Karamo, and he doesn't talk fashion at all, surprisingly. Instead they dive into his journey as the child of Pakistani immigrants to the U.K. who couldn't be honest about who he was to his family and then became famous worldwide just for being himself. It's always a cute time to talk about Islamophobia on Getting Curious, especially when the guest is a Muslim man married to a Mormon man. It's an easy, bubbly chat until they go deep on dealing with sudden fame, which they each deal with in very different ways — they're clearly close friends who talk all the time (they FaceTime from the gym) but they've never talked about this. It's a lot to cover in half an hour, but somehow they make it work.
Listen: Spotify | Apple | Website
The Best Show – Best Show Returns! Mick in Newbridge! Spider Bags – World Premier! Sound Collage!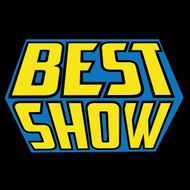 Noah: A GQ interview with Tom Scharpling before The Best Show's hiatus once referred to it as "a tribunal for all that's false and undeserving in the world," and recent revelations about people like Garrison Keillor and Chris Hardwick have proved that Tom's bullshit radar is among the best in the business. Plus, Nick Di Paolo got decked by a teenage girl this weekend. So Scharpling brings the show back to basics after after several months of reinventing the show with his new "Alternate Universes" bit, in which looming static leads into bizarre call-in programs like Aldi Talk and storytelling shows like A Porno Home Companion. A simple topic in which Tom offers to play guidance counselor and offer shallow life advice to callers invites an opportunity for AP Mike to play Pigpen in a Grateful Dead cover band and start a new "creep-tocurrency." Tom reminisces about owning the boardwalk with a number of callers. He struggles to wrap his head around a weird call about Wally Wackiman cosplaying on a movie date with another puppet. Mick in Newbridge bets the farm on Phil Spector's "walrus sound," which ends with a delightful Jon Wurster giggle. The Best Show is truly back!
Listen: Spotify | Apple | Website
This Sounds Serious – The Finale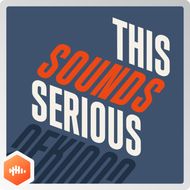 Marc: Forget summer reading — how about some summer podcast bingeing? I suggest putting the eight episodes of This Sounds Serious at the top of your list. This wonderfully crafted true-crime podcast parody dropped its closing installment this week, and I'm sad to see it go. The mystery that starts with a frantic 911 call in 2007 and concludes with the prime suspect commandeering the podcast and then investigative podcaster Gwen reclaiming her show and solving the decade-old murder case of Orlando TV weatherman Chuck Bronstadt nails the tropes that have given so many true crime shows their flavor — the original phone call from Daniel Bronstadt finding the body of his twin brother, audio news snippets from various time periods, interviews with quirky witnesses, the podcaster becoming part of the story they're trying to cover — it's all there. The production team of Kelly & Kelly really have an ear for parody (last year they brought us Dexter Guff Is Smarter Than You, ten episodes of a pompous motivational speaker who implodes delightfully as the series progresses) and they've done it again here. Narrated by Carly Pope (Arrow, Suits), the cast includes both some familiar faces and voices, such as Peter Oldring (longtime Kelly & Kelly collaborator), Lauren Ash (Superstore), George Basil (Crashing), Gary Anthony Williams (Curb Your Enthusiasm), and Paul F. Tompkins (Spontaneanation).
Listen: Spotify | Apple | Website
Culture Kings – Can I Still Be a Good Person Without Religion? (w/Kirby Howell-Baptiste)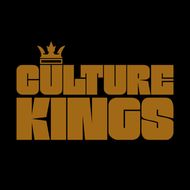 Mark: Week in and week out, Culture Kings co-hosts Edgar Momplaisir and Jacquis Neal (and don't sleep on producer Sophie) run through the week in culture, from politics to the NBA to whatever hijinks Kanye is up to. This week, however, the Kings mostly eschew topical news as they're joined by the hilarious and omnipresent Kirby Howell-Baptiste (Barry, Love, Killing Eve). As an immigrant from the U.K., Kirby wastes little time pointing out the differences between being black in England versus in the United States. To the surprise of no one, black Americans have a much worse experience than their British counterparts. Turns out racial profiling is a little less destructive when the police force isn't armed. What a novel idea. Kirby and Edgar go on to discover they were both raised Seventh-Day Adventists, which leads to a very fun in-character conversation between Edgar's mom and Kirby's grandmother. The conversation shifts to Killing Eve and how men are less likely to watch shows with female leads. The cis white nerd anger over Disney's diverse Star Wars is a perfect extreme example. But hey, I'm a half-Filipino, half-Jewish listener who thoroughly enjoys a podcast hosted by two black men. I guess what I'm trying to say is, hey America — give Killing Eve and Culture Kings a chance.
Listen: Spotify | Apple | Website
On Comedy Writing – Anthony DeVito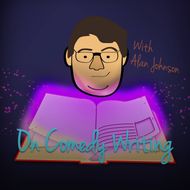 Tom: Whether you're an aspiring comedy writer or just a fan of the funny, On Comedy Writing is a great way to get a glimpse into the world of, well, comedy writing. Each episode features host Alan Johnson as he interviews a working writer about their career and journey throughout the entertainment industry. This week, Alan welcomes stand-up comedian and current staff writer for The Break With Michelle Wolf, Anthony DeVito. Having grown up in a conservative part of New Jersey — a.k.a. the state of New Jersey — Anthony says his upbringing could have never predicted a life in comedy. You hear that, future comedy writers in red states? It gets better! From brutal open-mic experiences to writing for the 2018 White House Correspondents' Dinner, DeVito has seen it all. In reflecting on early visits to the Comedy Cellar, DeVito tells us which now-famous comedian he thought "didn't stand a chance" — hint: he acts like a dinosaur and is named Dane Cook. To hear why Anthony thinks The Sopranos is a good representation of Italian-Americans, tune in to this week's On Comedy Writing.   
You Up With Nikki Glaser – Come Full Circle w/Tom Papa, David Koechner, Rich Vos, and Remy Kassimir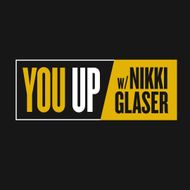 Elizabeth: Nikki Glaser returns to the podcast world this week with the debut of You Up, a compilation of highlights from her Comedy Central Radio show, which runs Monday to Thursday on SiriusXM. She's joined by co-host Tom Thakkar to talk about comedy, the news, and everything in between. First Nikki talks about sitting on a plane next to Jerry Maren, the last surviving Munchkin from The Wizard of Oz who died on May 24, and shares the words of encouragement he gave her. Next, they take a critical look at the movie Coco with Tom Papa and review a bullying incident perpetrated by Rich Vos's daughter against frequent guest Ian Fidance. David Koechner swings by to talk about how he met his wife and how they've lasted 20 years. Things wrap up with a Remy Kassimir and discussion about whether you can masturbate and meditate simultaneously if you're short on time.
Listen:  Apple
Unladylike – How to Tell a Rape Joke (w/Cameron Esposito)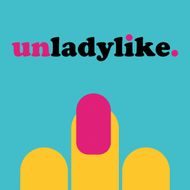 Leigh: Despite the title, this episode of Unladylike is not a tutorial that by listening to will give you permission to tell rape jokes. Instead, it's a thoughtful look at the history of rape jokes, who's telling them, and what their power is. To take on this topic, hosts Cristen Conger and Caroline Ervine are joined by Cameron Esposito, who's there to talk about her new, aptly named hour special, Rape Jokes. Chronicling the evolution from the earliest known rape joke from the 18th century to the ones Sarah Silverman and Wanda Sykes were telling in the early 2000s to the Daniel Tosh incident at a live show in 2012 to Hannibal Buress's Cosby joke heard 'round the world, the conversation is an insightful look at how the power dynamics of the joke have changed based on who's telling them and when. Esposito's special is meant to take the rape joke and evolve it even further, hoping to flip the script completely and change the voice survivors have in these jokes. While that may seem like a monumental challenge, there's no better time to take this on considering — as it's pointed out in the episode, we currently have a rape joke for a president.
Listen: Spotify | Apple | Website
Living the Dream With Rory O'Malley: Kate Flannery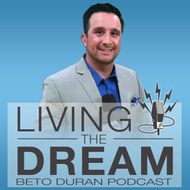 Anna: Rory O'Malley (The Book of Mormon original Broadway cast, Hamilton) doesn't want to sugarcoat show-business success. This week's guest Kate Flannery's story is basically the prototype for why he started this intimate, friendly podcast. Best known for playing Meredith on The Office, Flannery is a self-proclaimed member of the "late bloomer cheerleading squad." From her very own Auntie Mame buying her a ticket to Chicago to study at Second City to touring with the cult-classic show The Real Live Brady Bunch to now performing a cabaret show with Jane Lynch, she's got a strong perspective with a sharp sense of humor. Connoisseurs of dark irony will appreciate the humbling juxtapositions of Flannery's early successes while she was simultaneously sleeping on couches and declaring bankruptcy. It's the perfect episode for those who need a kick in the butt — i.e., Flannery continued to wait tables throughout the first season of The Office, even while it aired. Jot down her quotable wisdoms and witticisms about comparing yourself to others, trusting your path, and managing your disappointments. Especially for those in the entertainment industry, listening to O'Malley and Flannery together is like getting a hug from your least annoying, most positive friends.
Other Podcasts We're Listening To:
Totally Laime Podcast – Lauren Lapkus
Listen: Apple | Website
Sorry I've Been So Busy – Mark Normand
Listen: Apple | Website
Comedians of Wrestling – Bonus Episode: Thomas Middleditch
Listen: Spotify | Apple | Website
Hannibal Buress: Handsome Rambler – The Jon Hamm Episode
Listen: Spotify | Apple | Website
Bad Science – Jurassic Park w/Scott Rogowsky
Listen: Spotify | Apple | Website
The Sitdown – Failed Sons w/Felix Biederman
Listen: Apple | Website
Happy Sad Confused  – Nick Offerman
Listen: Spotify | Apple | Website
Mental Illness Happy Hour – Social Anxiety – Dr. Ellen Hendriksen
Listen: Spotify | Apple | Website
Las Culturistas With Matt Rogers and Bowen Yang - Goop Di Goop (w/ D'Arcy Carden)
Listen: Spotify | Apple | Website
Got a comedy podcast recommendation? Drop us a line at comedypodcasts@vulture.com.
This week's reviewers: Pablo Goldstein, Kathryn Doyle, Marc Hershon, Leigh Cesiro, Elizabeth Stamp, Mark Kramer, Noah Jacobs, Tom Rainey, and Anna Marr.