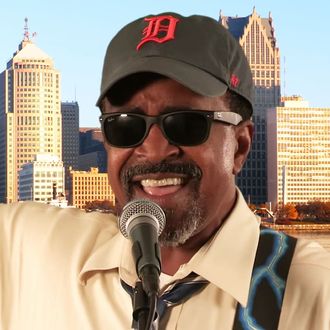 Tim Meadows, cool and funny guy.
Photo: Comedy Central
It's nice to remember how funny funny people are from time to time. Today, it's time for Tim — Meadows, that is. Tim Meadows has worked consistently since leaving Saturday Night Live in 2000, but it is not enough. You give him a cameo or a supporting part and he crushes every time. Save Kristen Wiig, maybe, I don't know any former cast member who can do so much with a guest role. Here are some examples!
This reminder comes by way of an exclusive clip from the new season of Detroiters, which returns to Comedy Central June 21 with two episodes. Detroiters is one of the funniest shows, period, full stop, so of course Tim Meadows, who hails from Detroit as well, is just perfection playing the sometimes shy, sometimes confident lawyer Walt Worsch.
In conclusion, Tim Meadows is funny and everyone freaking knows it.