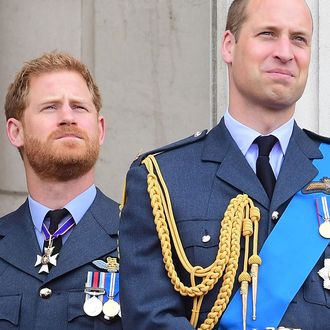 Prince Harry and Prince William.
Photo: Paul Grover/Getty Images
Between The Crown and the ceaseless coverage of Meghan Markle (and the ceaseless buffet of wedding specials and Lifetime movies we were all subjected to), you might assume that you know everything you needed to about the British royal family. ABC doesn't! The network is partnering with People for a two-night special this August called The Story of the Royals, which is exactly what it sounds like. There will be a panel of experts on the monarchy, former press secretaries for the royals, Meghan Markle's former theater professor, her makeup artist, the theology chair at her old high school in Los Angeles, and the valuable insight of creator of Suits Aaron Korsh. Part one of the special airs August 22; part two airs the next night.