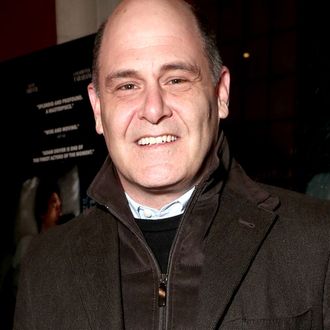 Matt Weiner.
Photo: Todd Williamson/Getty Images for Amazon Studios
Anthony and Joe Russo, the brothers helming Avengers 4, will oversee an international event series for Amazon, head of Amazon Studios Jennifer Salke announced at TCA on Saturday. Though she didn't offer any details or even a title for the series, Salke said the original series will spark productions in other languages around the world. "It's truly a global show," she said.
Salke also announced the premiere date for its highly anticipated series The Romanoffs, which is being written, directed and executive produced by Matt Weiner (Mad Men). The contemporary anthology series will premiere on October 12 and look at the lives of individuals across the world who believe they are descendants of the Russian royal family.
It will star John Slattery, Christina Hendricks, Jack Huston, Amanda Peet, Marthe Keller, and Isabelle Huppert.