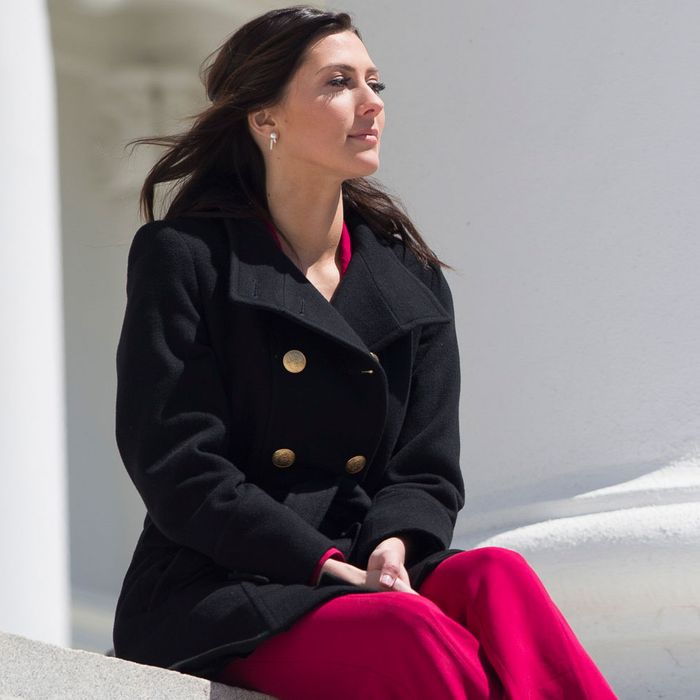 With The Bachelorette reaching the final stretch of a pretty ho-hum season, did you breathe a sigh of relief when Becca Kufrin announced that she's taking her remaining trio of men to Chiang Mai, Thailand, to continue their "journey"? Not for the men's sake, but for poor Becca. Virginia may be for lovers, but it also doubles as reality-TV's Ambien.
The Minnesota gal should be taking romantic Malbec strolls among lush Argentine fields; instead, she's stuck in Richmond listening to the governor of Virginia give her debate prompts. She should be yachting among the pristine Croatian waters while a man drizzles olive oil on her torso; but nah, Park City and its exotic, uh, lumberjack games are what she's dealt with so far. Sure, Nassau might seem luxurious, but you can hop on a prop plane from Orlando and be there in under an hour. Where are all of the jet-setting vacations around the world?
Kufrin's Bachelorette season has had the most unremarkable travel since the reality show began consistently journeying outside the confines of the mansion in season five, and it's interesting to wonder why that's the case, especially since we know how much money some cities are willing to pony up for exposure. Just last season, Rachel Lindsay hit up Hilton Head, Oslo, Copenhagen, and Geneva before returning to America for the hometown episode. For Kufrin, that same time-frame yielded trips to … Park City, Las Vegas, Richmond, and the Bahamas. In JoJo Fletcher's season, she visited Uruguay, Buenos Aires, and the Argentinian countryside; for Kaitlyn Bristowe the year prior, it was New York City, San Antonio, Dublin, and Cork. We could list off every pre-hometowns destination in the franchise's history to further our point, but we'll just share the gist instead: Kufrin is the only Bachlorette since season five to not experience the joys of a European, South American, or Asian country this late in the competition. To borrow a phrase from our leading lady herself, what gives with this damn thing?
It's unlikely that Kufrin had any influence over the season's destinations, as the itinerary was surely orchestrated by the overlords at Warner Bros. and ABC. (Privy us to your rationale, execs! We tried to get intel, but neither studio commented about the trips when we inquired.) But for a season so highly publicized by Kufrin's brutal, twist-ending rejection mere months ago by Arie Luyendyk Jr. — a man who, we should note, had a highly enviable travel itinerary throughout Europe and South America — it seems odd that The Bachelorette wouldn't choose to make amends with the help of a millennial's version of a Grand Tour. That, or maybe Kufrin is just really patriotic.