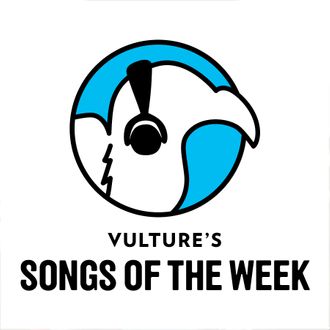 Every week Vulture highlights the best new music. If the song is worthy of your ears and attention, you will find it here. Read our picks below, share yours in the comments, and subscribe to the Vulture Playlist for a comprehensive guide to the year's best music.
The Internet, "Stay the Night"
You know that one Christmas song where the man attempts to pressure a woman into staying at his place overnight with sexual advances and a (probably drugged) drink and by telling her the snowstorm is too dangerous outside? Yeah, you never really got the sense that she'd be safer in there with him than out in the blizzard. The Internet's "Stay the Night," from their sublime new album Hive Mind, is a corrective take on a similar scenario: Syd is singing, over Steve Lacy's calming guitar work, to a woman she also doesn't want to leave. But instead of coming across as overbearing and worrying about what's in it for herself, Syd's argument for staying is more selfless: It's a scary world out there! And this woman's already anxious about it. Better to stay "cooped up like we don't know what moonlight is," escape the outside noise, and forget the world's troubles if only for a night. It's also not a plea or demand, just a suggestion — something for this woman to consider. She has a choice and if given the same one, please believe we'd choose Syd. —Dee Lockett (@Dee_Lockett)
Tyler, The Creator & A$AP Rocky, "Potato Salad"
The creative relationship between Tyler, the Creator and A$AP Rocky has been a fruitful one. Both artists are defined by their dedication to their aesthetic: Tyler is weird and provocative (though he's toned this down in recent years) and Rocky is relentlessly dedicated to finding new ways to marry his love of fashion to his rap career. At times, they can go too far down their own separate rabbit holes, but together they bring out a kind of goofiness that feels true. The "Potato Salad" video — which was definitely filmed in Paris, and potentially filmed on an iPad — is an exceptionally fun listen: Come for Rocky shouting out Lil B, Shabazz Palaces, and clarifying the difference between a purse and a satchel (twice!), stay for the undeniable chemistry between the two. —Sam Hockley-Smith (@shockleysmith)
The 1975, "Love It If We Made It"
Matty Healy might be our most compelling modern rock star, the last of an endangered species. His lyrical impulses take cues from Alex Turner and Morrissey (and, thankfully not much more from that one). There is cynicism to his writing, but never so much that it's defeatist. "Love It If We Made It" contains some of the boldest songwriting of his career, of the year, and of this political hellscape. It's manic — referencing the Syrian refugee crisis and Lil Peep's death in one breath; then quoting Donald Trump's misogyny ("I moved on her like a bitch!") and his Kanye praise ("Thank you Kanye, very cool!") in another; whilst even alluding to Colin Kaepernick, appropriation ("Selling melanin and then suffocate the black men"), and police brutality — and unforgiving. The song takes stock of our cultural damnation and lists our sins point blank, but it avoids self-righteous posturing.
Healy is merely diagnosing problems ("modernity has failed us!"), but doesn't pretend to have the cure (checking his own white privilege also acknowledges he's part of the problem). All he has to show for his anger is wishfulness, however naive, that we haven't imploded just yet: "I'd love it if we made it" is both the song's title and its rallying cry. The song itself isn't even a raucous punk pistol, but Big Pop Rock infused with disco. Maybe there's no purpose in complaining, but what if more rock stars started acting as agitators again? What if it starts like this? What if Matty Healy is on to something? What if? —DL
Anitta, "Medicina"
When we talk about reggaetón, too much of the conversation is centered around men. It's always been this way, but Anitta is about to change that. The Brazilian singer is one of the biggest pop stars in the Latinx world (she's even getting her own Netflix reality show). She's collaborated with J Balvin and is now making an even bigger play for cross-cultural ears with her new Spanish-sung single "Medicina." (She began releasing Spanish songs late last year.) It's impossibly infectious — there are children on background vocals, for good measure — and, just like that, now "da-da-dámelo otra vez" is stuck on permanent loop in your head. Just go with it. —DL
Billie Eilish, "you should see me in a crown"
I find every Billie Eilish release more mesmerizing than the last. You could dive into "Ocean Eyes" and never come up for air; the vulnerability of "Lovely," with Khalid, is almost too overwhelming; now "you should see me in a crown" throws a curveball. All of Eilish's songs are thematically dark, but they balance the emotional extremes with a lighter, delicate aesthetic. Not "Crown" — it's swallowed up by Banks-esque brooding synths, with Eilish swaggering up and down the track about how she's no one's baby, she's a goddamn ruler. Eilish's soft voice nearly gets drowned out by this abrasive electronic production, but she's steady in control. My interest in her debut album just tripled. —DL