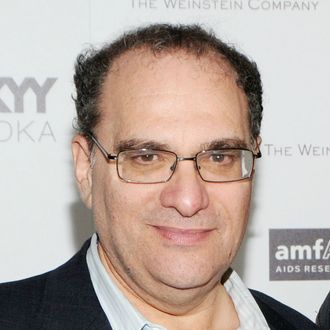 Bob Weinstein.
Photo: Amanda Edwards/Getty Images
In an statement made Thursday, Bob Weinstein and three other Weinstein Company board members announced their decision to step down on Friday, the day the company's bankruptcy sale to Lantern Capital Partners will be complete. According to the New York Times, Bob Weinstein had previously been attempting to retain his involvement in the studio. The other board members to leave are advertising exec Lance Maerov, French distributor Tarak Ben Ammar, and Sin City: A Dame to Kill For consulting producer Frank Rainone. Lone remaining board member Ivona Smith, a bankruptcy consultant hired this spring, said in a statement, "In the face of intense public scrutiny, this board steered the company to an orderly sale and maximized value."
Meanwhile, Bob's brother Harvey Weinstein, whose alleged rampant sexual misconduct effectively ended the company he founded with his brother in 2005, pled not guilty this week in Manhattan's State Supreme Court to felony charges that include criminal sexual act, rape, and predatory sexual assault.