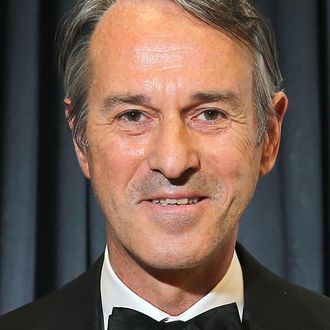 More like
Strange Minimalist Expanse Side Story
.
Photo: Jemal Countess/Getty Images for Tony Awards Productions
Get excited for a very strange take on West Side Story. Ivo van Hove, the experimental theater director behind those recent stark takes on The Crucible, A View From the Bridge, and David Bowie's Lazarus, will direct the musical on Broadway, it was announced today. He'll work with choreographer Anne Teresa De Keersmaeker — who will depart from Jerome Robbins's classic work — and his regular collaborator, scenery and lighting designer Jan Versweyveld (is there a way to bring, I don't know, actual sheep on stage for this?). Produced by Scott Rudin, the new West Side Story is supposed to begin performances on December 10, 2019, ahead of an official opening night on February 6, 2020.
Van Hove's new take on the musical, whatever it will be, has the support of original lyricist Stephen Sondheim, who has also been involved in a gender-bent take on Company coming to London. "This is Ivo van Hove's first Broadway musical, and I'm eager to see what he does with it," Sondheim said in a statement. "What keeps theater alive over time is reinterpretation, and when that reinterpretation is as invigorating as his productions of A View From the Bridge and The Crucible, it makes for something to look forward to with excitement." West Side Story was last revived on Broadway in 2009, with new Spanish lyrics translated by Lin-Manuel Miranda and directed by original book writer Arthur Laurents. Steven Spielberg — a white man, like van Hove and Laurents, which seems notable in discussing a story largely about Puerto Rican immigrants — is also working on a film adaptation of West Side Story with Tony Kushner. Given Spielberg's track record, the film could come to theaters before, after, or while van Hove's take is on Broadway. Or never!