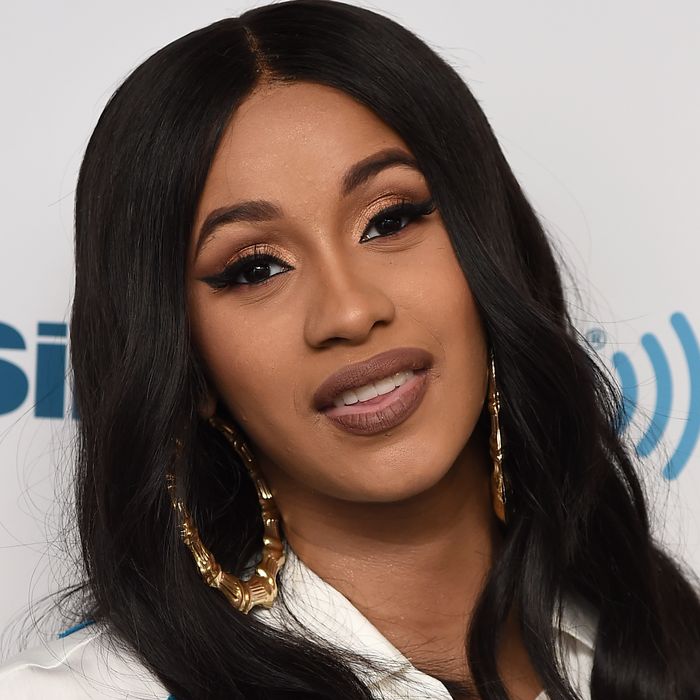 Cardi B.
Photo: Ilya S. Savenok/Getty Images
Back in April, Cardi B's former manager Klenord "Shaft" Raphael filed a lawsuit for $10 million against the rapper claiming, among other things, breach of contract and defamation. Now, Cardi has filed a countersuit for $15 million accusing Raphael of "self-dealing" and "deceitful and disloyal conduct." The suit alleges Raphael had her sign over 50 percent of her royalties to him, telling her this was a standard arrangement, and that he was "attempting to control her personal life, telling her who she should and should not see romantically."
In addition, the suit says he had her sign an exclusive personal management agreement with a company called "WorldStar Marketing Group," and gave her "the false impression that WorldStar had some connection or affiliation with the popular entertainment and music website, worldstarhiphop.com," but the company was simply an alter ego for him.
Cardi's legal team also claims that Raphael's companies, KSR and WorldStar, failed to give Cardi B a full accounting of her funds. When they finally did turn over some records, it showed "an employee of KSR had taken $15,000, which was apparently booked as a 'loan.'" You can read the entire countersuit here if you're into that.