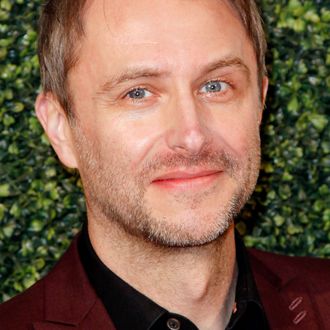 Chris Hardwick.
Photo: Tibrina Hobson/Getty Images
Chris Hardwick will return to hosting his AMC after-shows about two months after his ex-girlfriend Chloe Dykstra came forward with sexual and emotional abuse allegations against him. Below is the statement AMC just released announcing its decision to bring Hardwick back next month as host of Talking Dead and Talking With Chris Hardwick:
Following a comprehensive assessment by AMC, working with Ivy Kagan Bierman of the firm Loeb & Loeb, who has considerable experience in this area, Chris Hardwick will return to AMC as the host of Talking Dead and Talking with Chris Hardwick. We take these matters very seriously and given the information available to us after a very careful review, including interviews with numerous individuals, we believe returning Chris to work is the appropriate step.
Hardwick will return to host Talking Dead's midseason premiere on August 12. Yvette Nicole Brown, who has served as Talking Dead's replacement host since Hardwick's departure, will appear as a guest on the August 12 episode.
Since Dykstra published her allegations against Hardwick on Medium in June, Nerdist removed Hardwick's name from its website, the Kaaboo Festival dropped him from its September lineup, San Diego Comic-Con removed him as a moderator of two panels, and NBC announced it would review his position as host of The Wall. Hardwick denied the allegations not long after they were made public and has since received support from his wife Lydia Hearst and ex-girlfriend Jacinda Barrett, among others.