Well, in case you were wondering if Sacha Baron Cohen's still got it, the comedian's new Trump-skewering Showtime series, titled Who Is America?, just dropped a new promo in which his (still as-yet unseen) journalist character asks former vice-president Dick Cheney to sign a waterboarding kit, which Cheney does with a smile. Now why, in this year of our Lord, in this time in American politics, after more than two decades of faux political comedy shows humiliating their interviewees, would Dick Cheney agree to jokingly sign a waterboard kit in front of a television camera? The answer would seem to be Cohen's unflagging ability as an interviewer. That, and the fact Dick Cheney has continued to be a vocal proponent of waterboarding, so why not have some goof-around fun with it? Wa wa wee wa, indeed.
Update: On Monday, Showtime dropped another promo for the Sacha Baron Cohen's new series and released a photo of Cohen's new journalist character.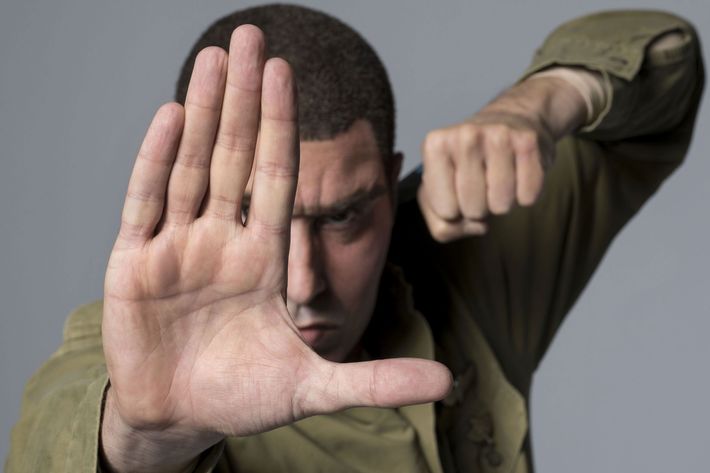 The seven-episode Who Is America? will "explore the diverse individuals, from the infamous to the unknown across the political and cultural spectrum, who populate our unique nation." See it premiere this Sunday, July 15.