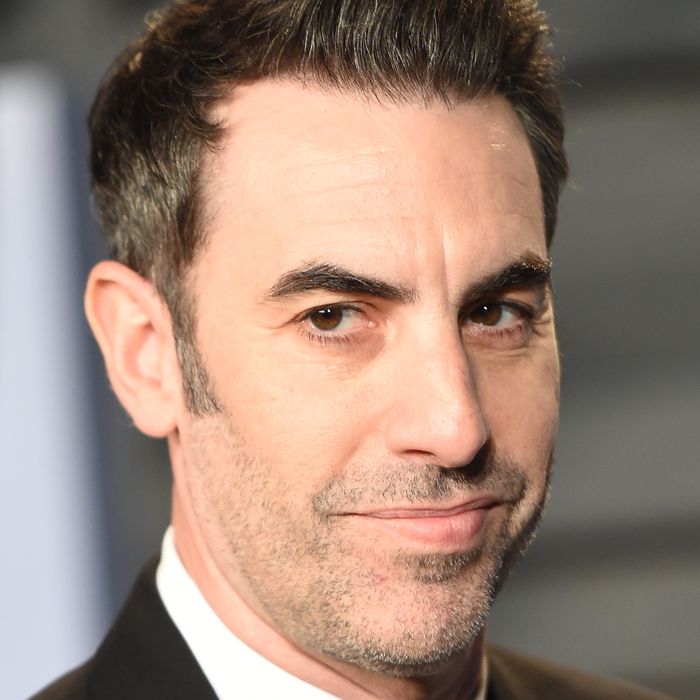 Sacha Baron Cohen.
Photo: J. Merritt/Getty Images
A real-life television mystery is coming together and the clues are everywhere. This week, Showtime released two promos for a mysterious new show, refusing to reveal the title but announcing the lead character is "shameless," "unhinged," and "cold-blooded." It will apparently be "perhaps the most dangerous show in the history of television" and premieres on July 15.
On July 4, Sacha Baron Cohen tagged Donald Trump in a mysterious promo that announced "[h]e's back as you've never seen him before." However, there was no date set in that promo aside from an ominous, "Soon."
Tonight, Variety is reporting that Cohen's mysterious promo was for a new show he is in talks with Showtime to distribute. It's reportedly an interview based show similar to Da Ali G Show. Though there are few confirmed details, the comedian reportedly filmed a scene with O.J. Simpson in Las Vegas earlier this year. Are Showtime's mystery promos about Cohen's show? Will the comedian be playing the commander-in-chief? Or will we find out Scott Pruitt was Sacha Baron Cohen in disguise this whole time? That'd certainly explain a lot.