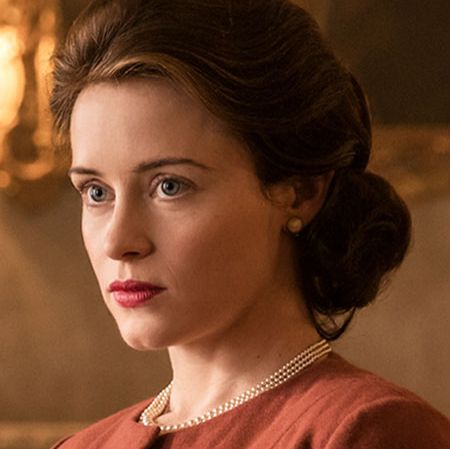 Just five years after launching its first original series, Netflix racked up the most 2018 Emmy nominations on Thursday, ending HBO's 17-year reign as the Television Academy's most celebrated network.
Netflix's multibillion-dollar investment in first-run content yielded an impressive 112 Emmy nods, up about 20 percent from its 2017 haul of 91 nominations and more than double its overall tally of 54 a mere two years ago. HBO was hardly a slouch, however: It scored 108 nods this year, just three fewer than the 111 it managed last year. The premium-cable pioneer managed to match its previous performance despite the absence of perennial Emmy powerhouse Veep, which scored 17 nods last year. Still, it's undeniably a milestone moment for Netflix, one which further cements its status as the $8 billion gorilla that's taken over the TV industry in just a half-decade.
Netflix racked up its dominant tally by having lots of Emmy-approved shows in many categories, rather than one or two overperforming titles — perhaps the best possible outcome for an outlet whose business model is geared toward appealing to as wide an audience as possible. While HBO, NBC, and Hulu all had shows with more than 20 nominations, Netflix's biggest performer — The Crown — earned a comparatively modest 13 noms. That's not to say there's anything wrong with shows with overwhelming nomination counts, of course: It speaks to the overall quality of series like Game of Thrones, Westworld, Saturday Night Live, and The Handmaid's Tale that voters from so many branches of the TV Academy singled them out for praise. But Netflix has made it clear it's more interested in having lots of quality shows that speak to lots of different audiences. The fact that it racked up more Emmy noms than any other outlet without having one (or, in the case of HBO, two) superdominant shows suggests the service is building hits across many genres. Netflix chief content officer Ted Sarandos hinted at this in a statement today noting the company's Emmy nomination haul: "We are particularly enthused to see the breadth of our programming celebrated with nominations spread across 40 new and returning titles which showcase our varied and expansive slate — comedies, dramas, movies, limited series, documentary, variety, animation and reality."
There's no doubt Netflix execs will be very happy about today's accomplishment. The first thing visitors to the company's Hollywood headquarters see upon entering are two glass trophy cases filled with the streamer's various Emmy statuettes. Netflix spends lavishly on Emmy campaigns in part because it wants to convince top talent their shows and specials won't get lost amid the service's ever-expanding array of content. Having so many nominations, and so many programs with noms, helps it make that case. Still, it's not entirely clear Netflix's bottom line will be helped all that much by the Emmy love — particularly compared to smaller outlets with much more to gain from awards attention. BBC America, for example, will get a major boost from having not one but two nominees for outstanding actress in a drama (Sandra Oh for frosh sensation Killing Eve and Tatiana Maslany for the dearly departed Orphan Black). Those nominations won't convince Julia Roberts to do a show for BBC America, but it does send a clear message to series creators and actors that the network can break through the clutter of Peak TV.
Similarly, HBO's fall to second place in the overall Emmy nomination tally shouldn't be used as an excuse to start spewing hot takes about a Network in Transition. As noted, HBO's ability to snag as many noms as it did this year without its biggest Emmy comedy fave speaks to its success at keeping its scheduled stocked with award-worthy programming. (Yes, HBO did welcome back Curb Your Enthusiasm this year, but its four noms paled in comparison to the 17 Veep notched last year.) And while Netflix spread its nominations among lots of different categories, that's something HBO has done well for years now, and continued to do today: It had three shows nominated for best comedy (Barry, Curb, Silicon Valley), three for best TV movie (Fahrenheit 451, Paterno, The Tale), two in best drama (GOT and Westworld), and nominees in both best variety talk (Last Week Tonight) and variety sketch series (Tracey Ullman's Show). What's more important for HBO than its overall tally is that Barry had a great freshman year, Westworld didn't lose any steam with Emmy voters (despite some ratings falloff), its TV movies still got Emmy mentions, and John Oliver remains a force in the talk/variety category. Next year, Veep will be back in competition for its final season, while Sharp Objects will almost surely give HBO something it sorely lacked this Emmy season — a major player in the limited-series category. (Big Little Lies season two will also be eligible for next year's races, further padding HBO's tally.)
It takes nothing away from Netflix's banner day to note HBO's continued strengths, or that the streamer's best-ever Emmy nomination tally will not dramatically change the TV landscape. But Netflix dominating things isn't exactly breaking news these days: It's just reality. What's more, as big companies such as Disney, Amazon, Apple, and new HBO parent AT&T race to compete with Netflix by dramatically increasing how much money they spend on programming, the Emmy race will just become even more ridiculously competitive and changeable. It's easy to imagine HBO jumping back into the nomination lead next year, and not at all difficult to envision a world where Amazon or Apple makes a run for the top spot a few years after that. HBO's 17-year run as Emmy's undisputed nomination king is a record unlikely to be matched ever again.