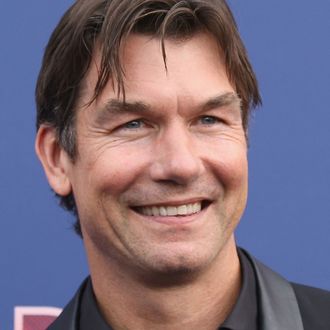 Your masculinity is safe with him!
Photo: Michael Tran/FilmMagic
Andy Cohen has granted the wish of one kid in need. That kid is Jerry O'Connell, and his need is to have his own talk show. Yes, Jerry O'Connell, the celebrity who is possibly the thirstiest to get his own TV platform (remember when he guest-hosted Wendy Williams?), is hosting a new Bravo show called Real Men Watch Bravo. According to a statement, "Real Men Watch Bravo will offer unprecedented access to the male point of view pertaining to all things Bravo and entertainment. Whether realizing they were a die-hard Vanderpump Rules fan after being introduced to the sizzling series by their girlfriends or learning how to cook the perfect filet from bingeing Top Chef episodes for hours, these men are unapologetic Bravoholics and hope to encourage others to step out of the shadows and admit what some have known all along … Real Men Watch Bravo." Men everywhere will have their masculinity gently coddled when the series premieres this fall.