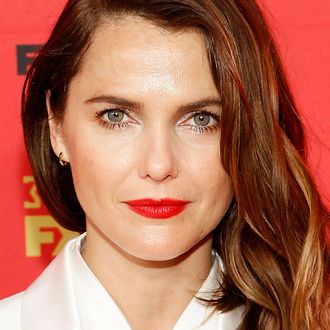 Ben and Noel will be so jealous.
Photo: Paul Morigi/Getty Images
Dear Sally, According to Variety, Keri Russell is in early talks to join J.J. Abrams's Star Wars: Episode IX, giving the die-hard fans the Felicity reunion they were surely craving. Russell, who also appeared in Abrams's Mission: Impossible III (where she sadly died very quickly), is playing a character with "action-heavy fight scenes," which means all that spy training from The Americans will probably come in handy. Variety has no word on whether she'll play a good or bad character, though as a brunette, she'll fit right in alongside every other woman in the franchise (unless she wears a wig, which would be cool — just don't make her cut her hair). J.J., you do realize this means you also have to cast Matthew Rhys as a fish-nun.