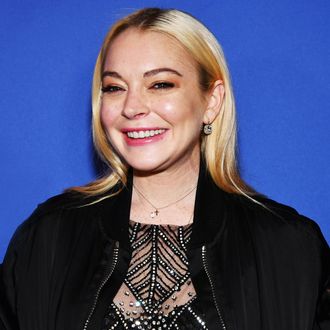 Photo: Slaven Vlasic/Getty Images
We can already see the penultimate episode where Lisa Vanderpump storms in, feather boas in hand, and tells Lindsay Lohan everything she's doing wrong. After teasing the likelihood of a reality series set at Lohan's Mykonos club — aptly named the the Lohan Beach House and stretched along a nice beach on the Mediterranean — MTV has confirmed the show, titled Lohan Beach Club, has indeed been picked up and is currently filming. The series will revolve around Lohan and her team of "handpicked brand ambassadors" who must "prove their expertise, ambition, and charm while helping bring Lohan's vision to life." They will work hard, and play harder! Lohan also has plans to open another beach club on the island of Rhodes, perfect for any spin-off opportunities that may arise. Just give us the 2019 premiere already!
This post has been updated throughout.